Are you a PBB fan? Perhaps, you have a crush on a  PBB housemate? Well, whether you are a fan or not, what matters most is that you learn the lesson that PBB is teaching, or is there?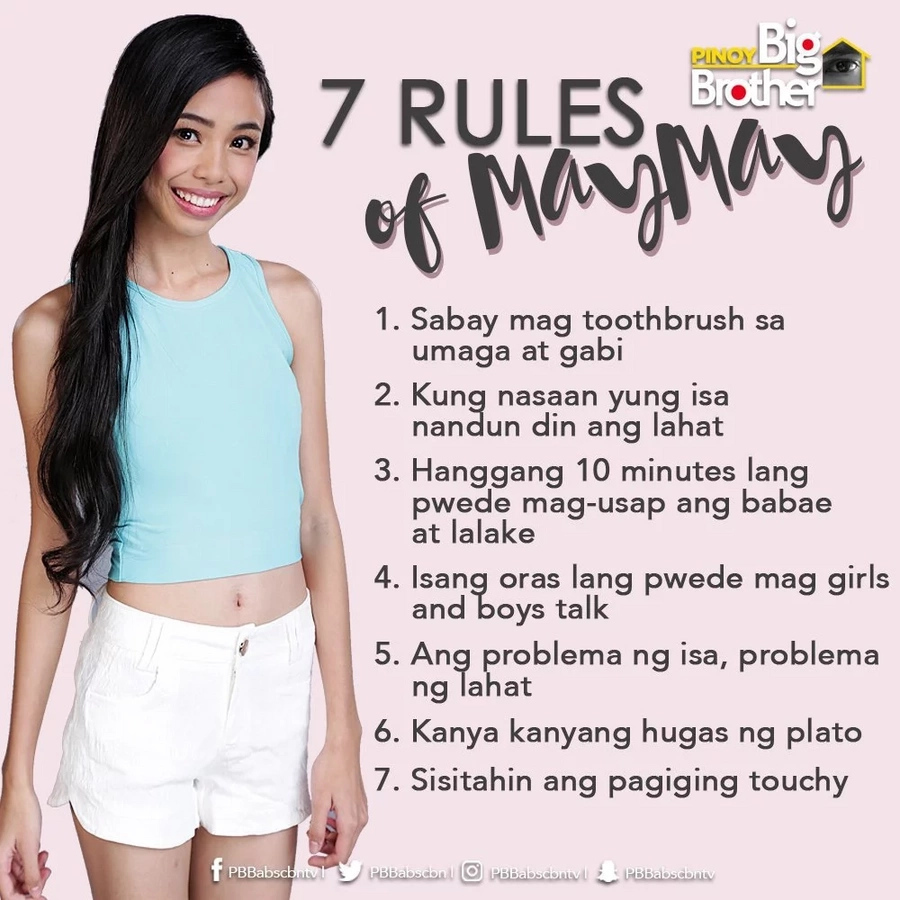 Just recently, Maymay Entrata, that "Wacky Go Lucky" girl from Cagayan who can't stop laughing, grinning and joking around, was given the privilege to make up seven house rules that housemates should follow.
READ ALSO:Netizens applaud singing contestant's version of 'Wrecking Ball'
Take a look at the seven rules that Maymay imposed:
Do you think Maymay's rules are reasonable or are they absurd?
One PBB housemate, Marco, didn't really like some of the rules that Maymay laid down for them to follow. He explained his side to the other housemates, where he got them nodding their heads and thinking.
READ ALSO: Drew and Iya post newborn photos of baby Primo on Instagram
Some netizen reactions to the seven rules are as follows: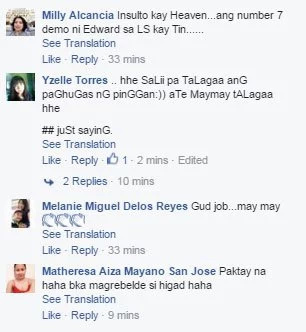 So while Kuya hasn't really lifted the rule regarding "Maymay's rules," then the housemates would just have to contend with it and live with it.
So what's the lesson here? You just can't please everybody!
Even if you belong in a small group, or even if you're a part of a much bigger one, you will always find somebody who would crash with your opinion.
READ ALSO: 8 long-lasting marriages among Pinoy celebrities
Source: Kami.com.ph