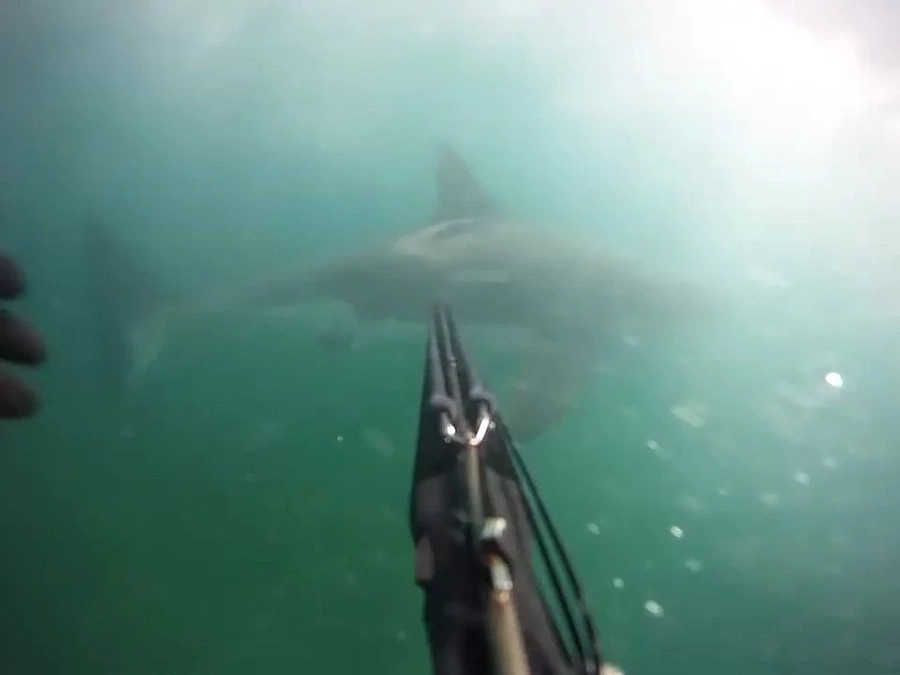 - Tyler McQuillen is one of few people that encountered a great white shark in it's natural habitat and managed to tell the tale
- He was speargun hunting in murky waters when he was attacked by the 3.6m monster
- Tyler managed to fight off the gigantic shark with his speargun and escaped it relatively unscathed
Tyler McQuillen, 22, was diving near Santa Barbara when a horrifying incident happened to him. The diver was attacked by a 3.6m long great white shark.
The horror from the deep bit the man but he managed to fight it off with his spear gun.
Tyler said: "I was diving off the coast of Santa Barbara at Refugio Point when I was hit in the back, I thought it was my friends playing a joke on me. I lost grip of my speargun which I quickly retrieved and then it hit me. A HUGE great white which was at least 12ft long attacked me from the left side. It quickly circled around me and I used my speargun to keep it away."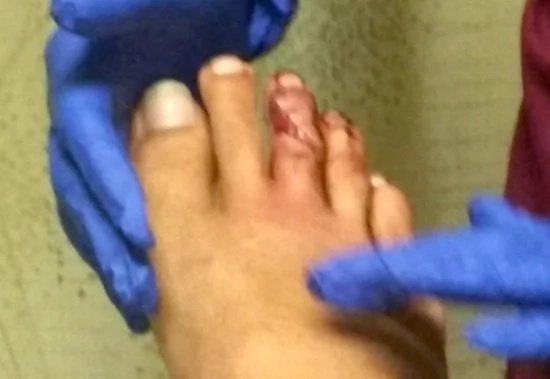 READ ALSO: This girl was caught with her pants down taking butt selfies!
He adds: "Holy sh*t, remind me to never swim in murky water with bait tied to me. You're in a 3d environment, you're not really well equipped to get out of quickly, and you've got to hope sharks don't sense your thrashing, bleeding kills tied to your waist. This is why I always carry a knife. So I can cut my diving buddy and escape while he bleeds and the shark eats him."
Tyler managed to get away relatively unscathed. The gigantic shark bit his foot and broke two of his toes with its powerful jaws.
"Extremely lucky to get out of this one alive. I saw blood around me and wasn't sure where it was from, so I swam as fast as I could back to shore," said  the lucky diver.
READ ALSO: Live stream captured the moment a Pokemon Go player got robbed
READ ALSO: Girl finds dog paw in her Chinese food
Source: Kami.com.ph