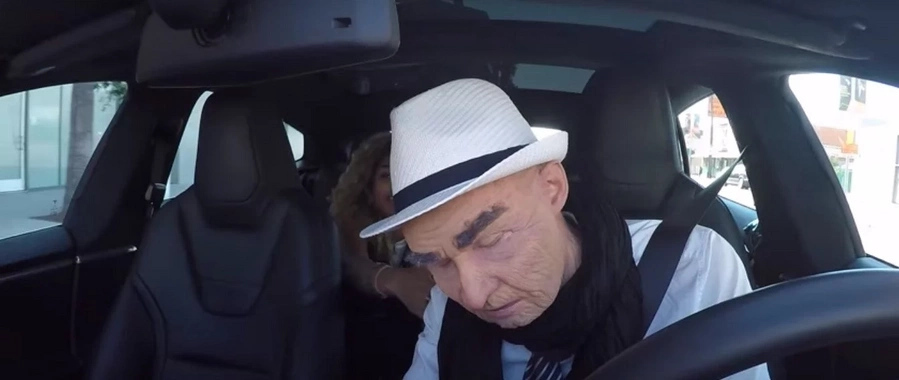 - Youtube prankster Josh Palerlin has devised a new prank 
- He dresses and masks himself as an edlderly taxi driver that is senile and falls asleep behind the wheel of the car
- However, his victims don't know that actually Josh's car is a self-driving Tesla
This Youtube prankster decided to prank people by dressing up as an elderly Uber driver and pretending to fall asleep at the wheel.
However, he forgot to add that his Uber car was a self-driving vehicle that requires minimal human attention to navigate across busy streets.
READ ALSO: This guy caught Bigfoot masturbating on his roof!

His prank victims are unaware of the fact that the car they're in is a self-driving one and they panic whenever the 'old' taxi driver snoozes off.
The prankster also gives the image that he is senile and constantly takes his hands off the steering wheel and loses his attention on what's happening on the road, going so far as to ask his passengers to hand him an iPad displaying porn.
A woman even yells at him: "No, please watch the road. Please pay attention. Oh my God, I'm going to f***ing faint."
READ ALSO: This girl was caught with her pants down taking butt selfies! 
READ ALSO: Girl finds dog paw in her Chinese food
Source: Kami.com.ph