–Video captures a dog being dragged behind a van on the busy road
– Fortunately, the animal survived the incident and has returned home to its owner
The footage was uploaded on Chinese social media which claimed that the driver was unaware the dog was attached to the car.
The video shows the truck driving at speed with the dog attached to the back.  At one point it can be seen trying to get up but fails due to the speed the vehicle is travelling.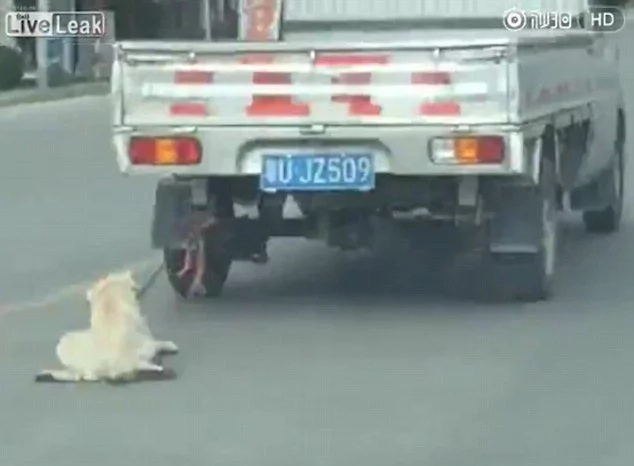 Fortunately, the dog allegedly survived the incident and has minor injuries.
Elisa Allen, Director of PETA UK told MailOnline: "Whether done intentionally or not, this dog would have suffered a great deal when the skin was torn off his or her body while being dragged behind the truck."
Source: Kami.com.ph