– The incident occurred in Costa Rica as a naked woman attacked vehicles in traffic
– An ambulance failed to helped her as she approached even on its car
– She stopped only when police arrived and arrested her
The woman was captured in the middle of a dual carriageway initially fully clothed before taking her trousers down and playing with an ambulance's windscreen wipers.
Despite being in a clearly distressed state of the mind the ambulance brushed passed her leaving her in the road semi-clothed.
READ ALSO: Cement tanker flips on car and crushes it flat (Video)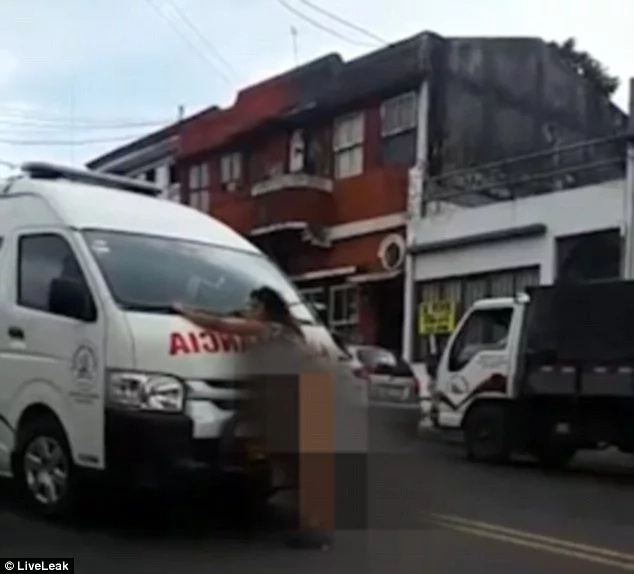 After she saw a driver filming her she ran towards the car and hit the rear the door with her hand.
READ ALSO: Photographer saves pregnant woman from a burning car
The crazy footage ends with the woman in a police station, with her hands and feet tied, rolling around on the floor in a delirious state.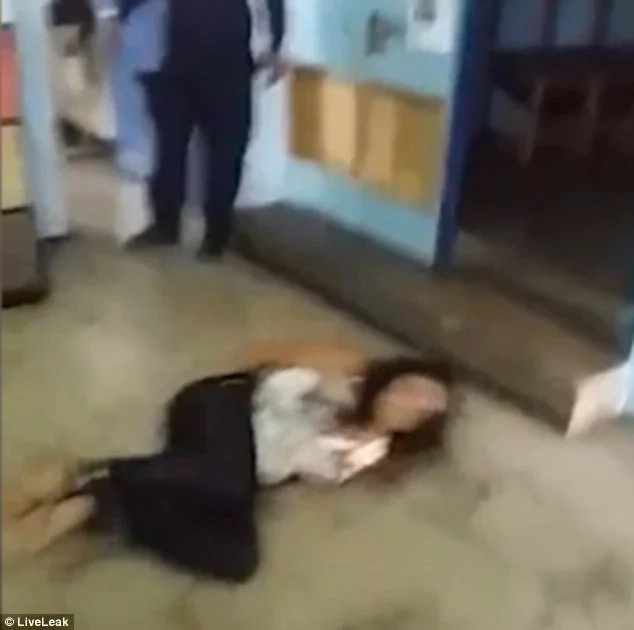 It still unknown where in Costa Rica the footage was taken, the identity of the girl and her current condition.
READ ALSO: Driver runs over two girls in front of their mother