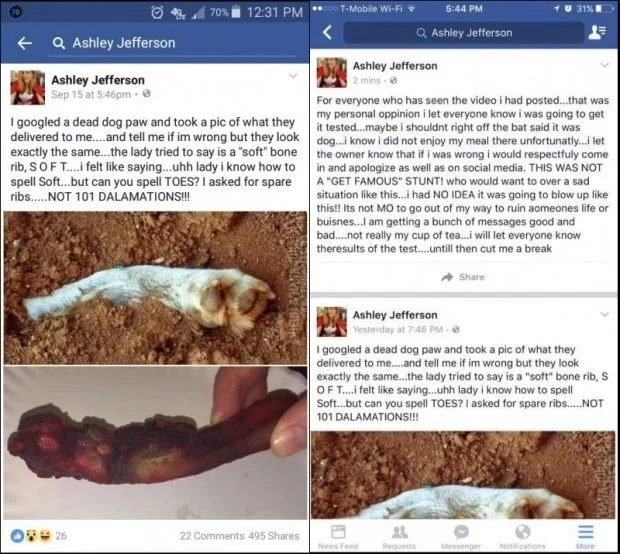 - A girl is claiming she found a dog paw in her Chinese food order
- She videotaped her disgusting find and the video went viral across the internet
- However, the Chinese restaurant that took her order has already stated that their restaurant is free of dog meat
When a woman ordered some ribs from a nearby Chinese restaurant she got more than she good chew.
When Ashley Jefferson opened the box where the ribs should have been she found something that didn't resemble ribs at all. Upon closer inspection she saw that it seemed to be the paw of a dog!
Ashley claims that she had to shoot the video in her bathroom because she was constantly fighting the urge to vomit.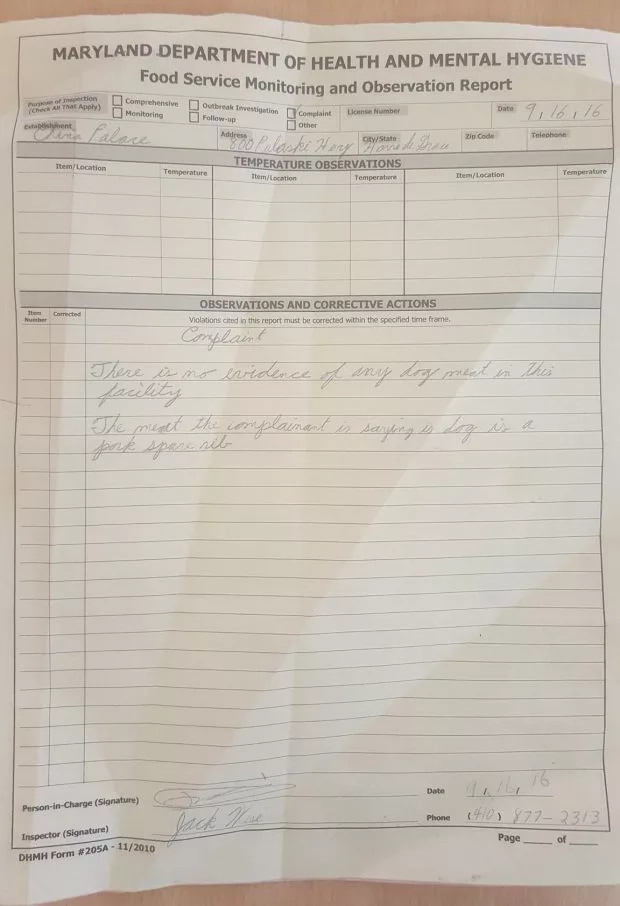 READ ALSO: This guy caught Bigfoot masturbating on his roof!
Since she posted the clip to social media it went viral.
China Palace, the place where Ashley ordered the ribs, began an investigation and said that any claims that they serve dogmeat is false.
"There is no evidence of any dog meat in this facility," wrote the Maryland Department of Health and Hygiene.
READ ALSO: A robot cut the wrong wire trying to defuse a bomb in New Jersey!
READ ALSO: Instagram prankster brutally pranks his mother compilation
Source: Kami.com.ph