He calls himself "Serpent Ninja" and he does exactly what you've just read – puts dangerous animal species in his own mouth. Read the whole story to learn why.
Shocking video shows Arteval Duarte – or "Snake Ninja", as he calls himself – wraps a venomous blue krait snake around a poisonous dart frog with his bare hands then puts both in his mouth.
After popping the reptiles into his gob for a few seconds, the snake then slides its way out of Arteval's mouth - and takes the frog with it.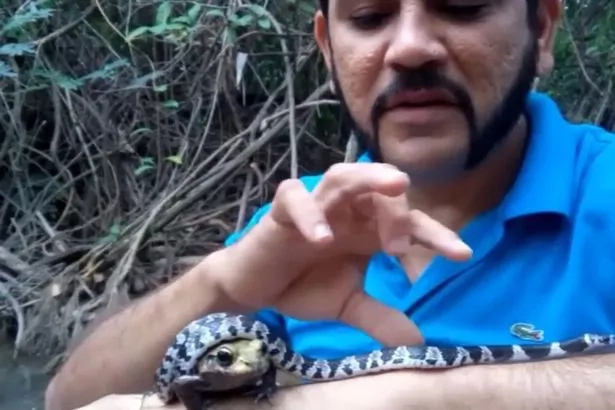 READ ALSO: Giant pythons fight each other in front of a little girl
According to Newsflare, Brazilain Arteval performs the bizarre stunts in protest at the deforestation of the Amazon.
He has previously hosted giant spiders and various other lethal serpents between his apparently iron gums.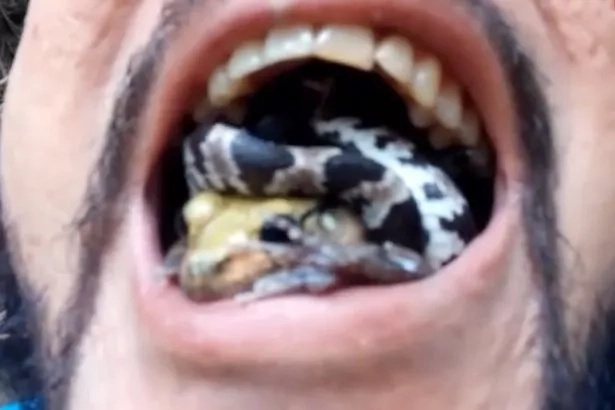 READ ALSO: Cat fights snake while it's being eaten alive by huge toad
READ ALSO: Spider traps a huge snake with its web, and it's stunningly epic!
Source: Kami.com.ph