- The entertainment industry, no matter how problematic it may be, has brought people together
- Others had short-lived romances, but some proved that working through their differences and similarities could pay off
- Among the impressive list are Zoren and Carmina, Richard and Lucy, and Annabelle and Eddie
With the chaos that is the showbiz industry, it is hard to find a relationship that would endure the endless rumors and busy lives among local celebrities.
However, some managed to overcome the challenges their work throws at their direction and were able to land a suitable partner they could spend the rest of their lives with.
While some artists are too focused on their job, these stars prove to you that you can shine further with a special someone by your side – furthermore, these couples seem to show you that forever do exists!
READ ALSO: #PrimoLove: Proud parents Drew and Iya floods Instagram of baby Primo's adorable photos
1. Zoren Legaspi and Carmina Villarroel: 4 years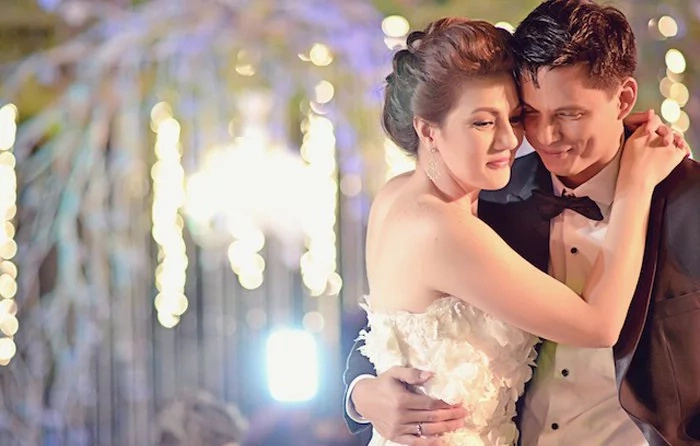 Technically speaking, they are married to each other for four years after the unforgettable surprise wedding aired nationwide back in 2012.
Zoren took charge in everything; from the rings down to Carmina's bridal gown – with the help of their twins, Mavy and Cassy, of course.
When asked what prompted Zoren's decision, he confessed that it was because he felt 'incomplete' and shared that Carmina 'deserves a ring on her finger.'
Nevertheless, the pair has already been living for several years prior – both were hands on when it comes to raising their children.
They continue to be a family adored by many as they land one endorsement after another.
READ ALSO: Kawawang bata: Violent student kills his defenseless classmate in Laguna
2. Cheska Garcia and Doug Kramer: 7 years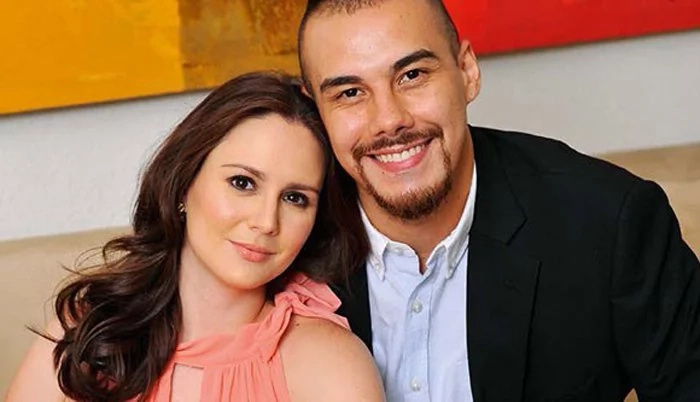 In just a month, the couple would be reaching their 8 year of marriage after tying the knot on October 9, 2008.
True to the phrase 'love at first sight,' Cheska and Doug's romance blossomed when they met each other in Boracay in 2003.
Since then, the two have been inseparable and grew a family of five – which have been widely famous for their social media activities and are known as 'Team Kramer.'
READ ALSO: 'Ding, ang bato!' Angel Locsin says she is ready to reprise exciting Darna role
3. Gladys Reyes and Christopher Roxas: 9 years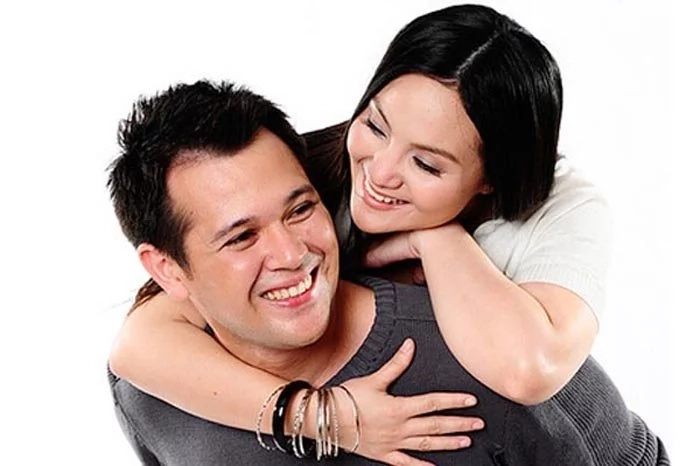 Even though their wedding ceremony took place in 2007, both artists have already been in a steady relationship since they brought life to their characters on "Mara Clara" back in 1992.
No one considered it to last at the beginning, until they proved that their feelings were not short-lived and was engaged in 2003.
You negative thinkers probably thought that during those 24 years of being together, they must have called it quits at some point, right?
Actually, they did. But only for 2 months – can you even count that as a minor break-up?
READ ALSO: Nakakakilig! Heartthrob Alden describes Maine when asked about perfect girlfriend
4. Charlene Gonzales and Aga Muhlach: 15 years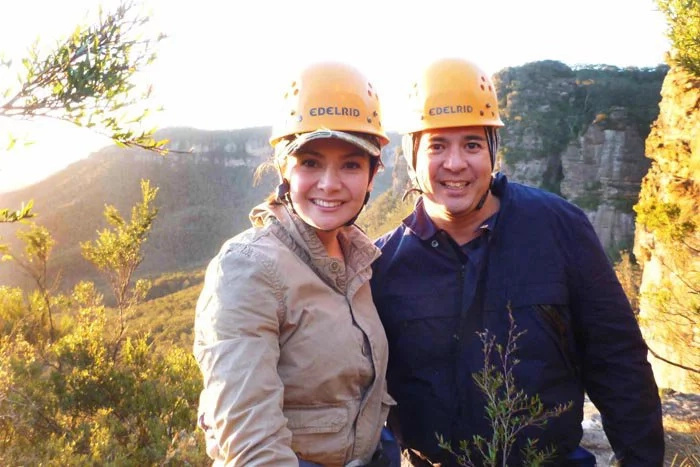 The pair paid no heed on following the dating stages. They jumped from friends to being engaged! Rest assured, Aga said that he asked for Charlene's parents' permission before proposing.
The first time they met each other was when Charlene was just 11 and Aga was 16 through a cousin. The next occasion they saw each other was when the latter joined the pool of judges for Binibining Pilipinas when Charlene won.
Eventually, their friendship and love story began when they starred on ABS-CBN's sitcom "Oki Doki Doc."
Aga later realized that Charlene was 'his wife' and decided to pop the question a week after. At present, they now have their growing kids, Atasha and Andres, with them.
READ ALSO: Ang sarap maging nanay! Marian Rivera shares adorable stories of precious motherhood
5. Richard Gomez and Lucy Torres-Gomez: 18 years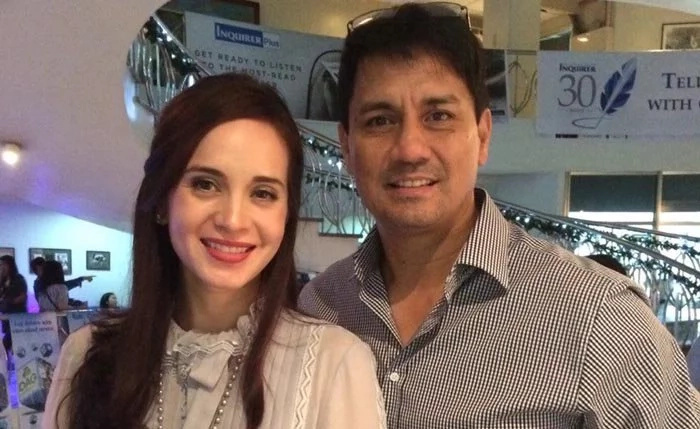 Lucy has been a fan of Richard's since she was 12. And being an avid one at that, she used to cut out photos of the actor and hide it in between the pages of her notebook.
Although she experienced a number of discouragements from her peers then, saying how it is impossible for her to be with the popular leading man, Lucy remained hopeful and her wishes soon bore fruit.
They were introduced to each other when Lucy landed a commercial gig for a shampoo brand. Unknown to her, her on-screen partner for the advertisement would be her long-time crush.
The two clicked then. But with no modern technology convenience, they could only communicate with each other through letters and phone calls.
What started as an admiration and fantasizing turned into reality when Richard proposed to Lucy on her birthday.
Recently, their only daughter Juliana has celebrated her 16 birthday. Time flies.
READ ALSO: Angry netizen slams provocative Dyoga Girl after encouraging girls to do #DyogaChallenge
6. Christopher de Leon and Sandy Andolong: 15 years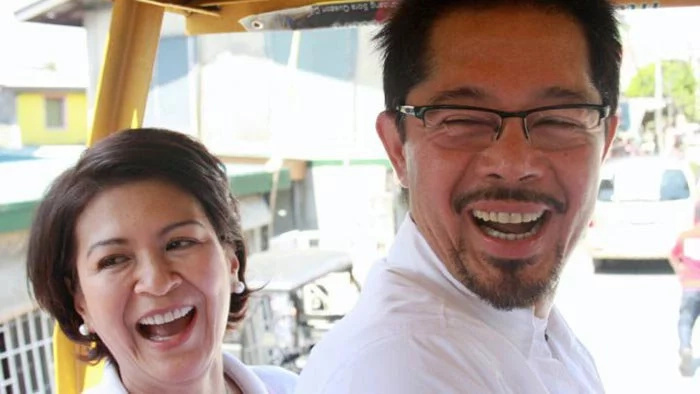 Christopher and Sandy had been living together years before they wed at the Caleruega Church in Nasugbu, Batangas.
But it seems that Christopher owes Sandy a huge 'thank you' even before they were formally introduced to each other when she excitedly urged her mother, who was a judge for the annual FAMAS awards, to let the former win an award.
Aside from that prestigious recognition, Christopher tipped his hat off to his wife for being faithful and patient with him. He did not hide the number of controversies that were linked to his name on his long years in showbiz, but was glad that despite everything, he still comes home to a loving partner.
READ ALSO: Sweet Pinoy couple with down syndrome gives mall-goers the ultimate #kiligfeels
7. Nonie Buencamino and Shamaine Centenera-Buencamino: 26 years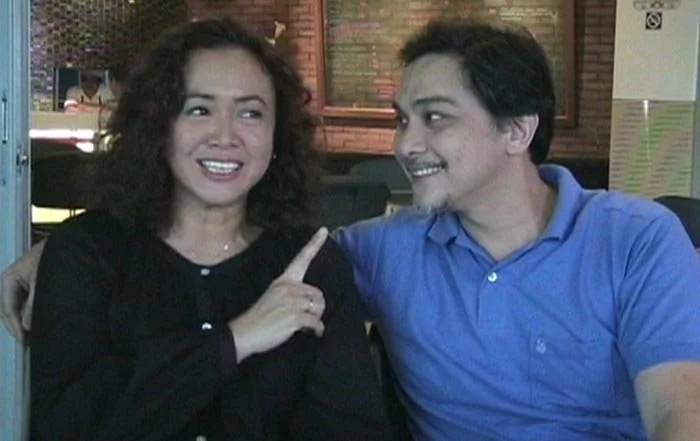 Their love for theater brought them together. After meeting in 1988, they realized they were meant for each other and tied the knot two years later.
Nonie and Shamaine's love produced four children – all involved with acting one way or another. It seems that their drama chops run in the blood.
Unfortunately, the entertainment industry was gripped with shock and grief after one of their daughters, Julia, committed suicide.
This has brought the married couple to be more engaged and aware of mental illness, particularly depression.
READ ALSO: Astig! Duterte stars in a breathtaking anime video
8. Eddie Guiterrez and Annabelle Rama: 36 years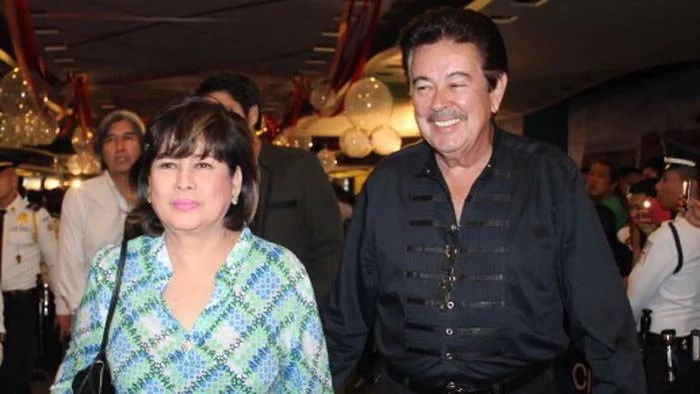 Annabelle is a perfect example of 'basta may tiyaga, may nilaga.' She was an avid fan of Eddie since way back then, and admitted of even being a 'stalker' at some point.
Set on having Eddie as her boyfriend (and possibly future husband at that time), she resorted into crafting scandals and confronting the actor's girlfriends then. She even got pregnant on purpose twice – the first (with Ruffa) to have Eddie commit, the second (with Rocky) in the hopes that he will settle down.
However, it was when Eddie had a car accident, followed Annabelle to the U.S., and after several more tries on mending their relationship, proposed through a long distance call.
Now, they remain as one of the most long-lasting marriages in the industry – nevermind the countless times they tried to break off their relationship.
READ ALSO: #KathDen: Could this be the start of a new love?
The entertainment industry has been a witness to numerous love stories being born and fading out. At present time, several young celebrities have tied the knot recently – hopefully following the steps of these artists and remain patient with their vows.
Source: Kami.com.ph