- President Duterte and the freed Norwegian hostage of the Abu Sayyaf met during a press conference on Sunday
- Duterte promised to the Norwegian that the Philippine government will bring the terror group to justice
- The Norwegian thanked Duterte and Nur Misuari for their efforts in securing his release
During a press conference on Sunday evening, President Rodrigo Duterte met with Kjartan Sekkingstad, the Norwegian hostage freed by the terror group Abu Sayyaf freed last Saturday.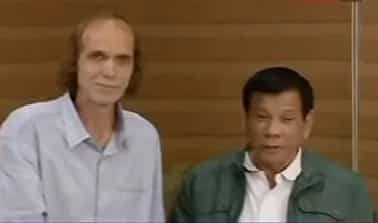 According to the President, the release of Sekkingstand fulfills the Philippines' promise to Norway – which provided a secure location for the August meeting of government representatives and the Communist Party of the Philippines (CPP).
"The best thing that happened to us is really the release of Kjartan because we were able to complete our promise to Norway, which is giving us good offices for a space to talk vis-a-vis with the Communist Party of the Philippines," Duterte said.
READ ALSO: Respect! Daring American bash Duterte haters, says Digong is real president we should be proud of
The President also applauded Norway, not only for helping the Philippine government's peace talks with the communist rebels but also for being a peaceful nation and for helping other countries settle conflicts.
During their meeting, Duterte vowed to Sekkingstad that the Philippines would bring the bandit group to justice for all of the sufferings he received at the hands of the terrorists.
"I assure you, when the time comes, I will inform you that we have been able to catch up with them…  You want raw justice, then we will give it. If that is what you want," the President promised.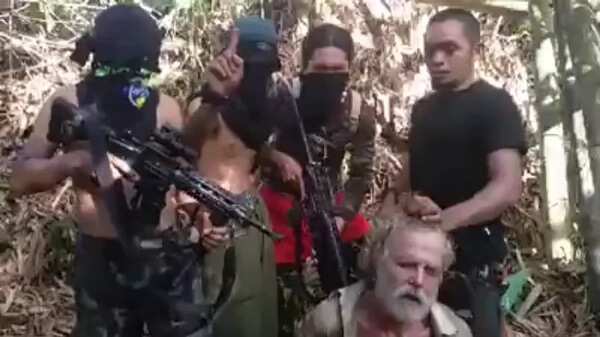 READ ALSO: #Bistado: Vengeful ex-NBI official releases shocking CCTV of De Lima meeting Napoles
Sekkingstad expressed his appreciation for the efforts of Duterte and Nur Misuari in securing his release from the Abu Sayyaf. He added that he is happy to survive the ordeal and is excited to see his family once again.
Sekkingstad, along with Filipina Marites Flor and Canadians Robert Hall and John Risdel, were abducted by the Abu Sayyaf at a resort on Samal Island in September 2015. Flor was released earlier but both of the Canadians were beheaded by the bandits.
READ ALSO: Swerte si Duterte! Generous Pinoy donates P1B to Duterte for urgently needed hospitals