- Luis Manzano dropped a clue that he has a big penis like the Congos
- While some netizens found the post funny, but some people think that Luis has penis of South Koreans, which did not even reached 4 inches
- Luis was in the headlines after his break up with Angel Locsin and his fling with actress Jessy Mendiola
Kapamilya actor and host Luis Manzano may have hinted that he has a huge penis.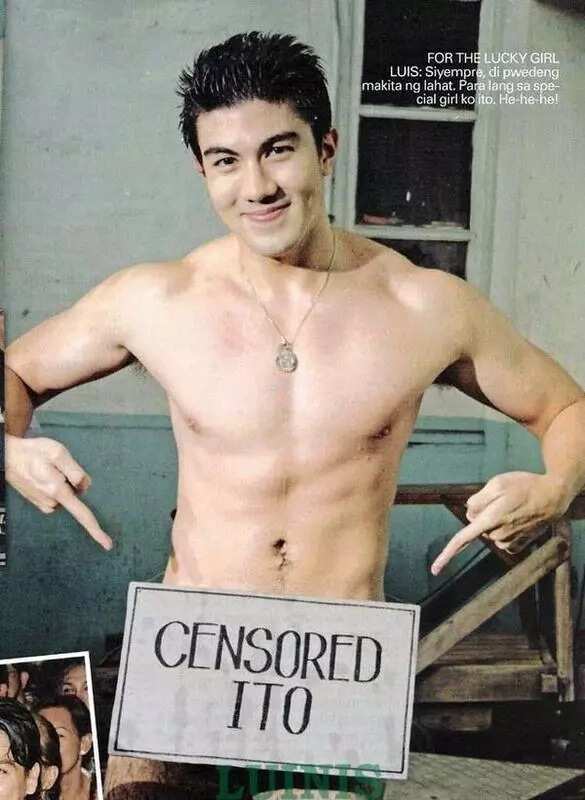 READ ALSO: See what Luis Manzano told Jessy Mendiola's basher
In a recent Instagram post, the actor shared a photo of the average penis size of men around the world. Apparently, Asians have average small size penises. Filipinos, in particular, have an average of 4.3 inches size of penises.
The caption reads, "Aamin na po ako, hindi po Manzano talaga last name ko, screen name ko lang yun... ang real name ko ay Luis Bakomito Kalonji ... yes, tiga Congo po ako. (I will confess that Manzano is not my real last name, it is just my screen name…my real name is Luis Bakomito Kalonji…yes, I am from Congo)"
It is unknown if there is a ring of truth in the actor's funny post. Netizens found the post funny, but some people think that Luis has penis of South Koreans, which did not even reached 4 inches.
READ ALSO: Making things clear: Angel Locsin is NOT seeing or dating anyone
Meanwhile, Luis was in the headlines after his break up with Angel Locsin and his fling with actress Jessy Mendiola. He defended his rumored girlfriend Jessy Mendiola in a way that most artists will hesitate to do.
Jessy posted of herself working out on a stationary bicycle and showed off her cleavage. One Instagram user with handle name @abbe_moko commented, "Eww". Luis replied to one of the bashers of Jessy tagging her, "@abbiie_moko partida ikaw pa nag eeeew! Kita ko pics mo medyo mukhang second hand mo nabili braces mo ha" with face with tears of joy emoji.
The spat between the two did not end there as Luis continues to taunt the netizen by posting messages insulting the netizen. But commenters claimed that Luis has gone below the belt and he does not have class in dealing with haters to which Luis answered that why he should pity a basher and said that he does not class. Some netizens claimed that Luis almost bullied the basher.
READ ALSO: Angel Locsin's busy 'cleanin' out her closet.' Actress deleted all Luis photos in Instagram account.