- Teodoro "Teddy Boy" Locsin, Jr. is the newly appointed Permanent Representative to the United Nations
- Teddy Locsin has accepted the offer, as confirmed by Palace Communications Secretary Martin Andanar, and is set to release his official statement after his trip abroad
- Teddy Locsin is a journalist, TV anchor and a former congressman 
Teodoro "Teddy Boy" Locsin Jr, former congressman of Makati City, has been appointed as the country's Permanent Representative to the United Nations.
The news was confirmed by Malacañang on Sunday, September 18, via a message to the Malacañang press pool.
Palace Communications Secretary Martin Andanar revealed that Locsin's acceptance came after he and President Rodrigo Duterte had a meeting. He will be replacing Ambassador Lourdes O. Yparraguirre.
"The former [Congressman] Teddyboy Locsin and I were in touch again last night and he said they indeed met at Bahay Pangarap," Andanar said. "Cong. Locsin said he accepted the position as UN Ambassador."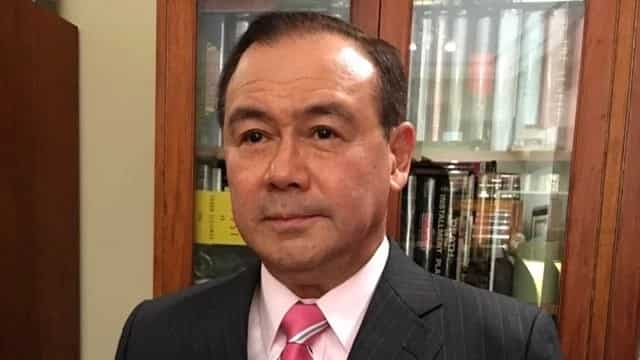 READ ALSO: Outraged netizens lambast UN for slamming Duterte's view on human rights
Locsin is currently on a trip abroad, as revealed by Andanar. He will be releasing his official statement after his return.
"Cong. Locsin told me he would release a statement once he returned from an overseas trip next Tuesday," Andanar said.
Locsin served as the Makati City 1st District Representative from 2001 to 2010. He also was the presidential speechwriter and spokesperson for late-President Corazon Aquino.
READ ALSO: Defiant Malacañang slams UN and defends Duterte's aggressive drug war
To add, Locsin served as a journalist for decades. He was an editorial writer for the Philippines Free Pressfrom from 1967 to 1972 and served as the publisher for The Daily Globe and Today.
At present, Locsin writes columns for Business Mirror serves as one of the hosts for the ABS-CBN News Channel, ANC.
In other news, Locsin tweeted saying that he prefers to be addressed as "The Master" as compared to the "Ambassador".
"No. Still call me The Master, like Henry James," the No Filter host tweeted.
The tweet is in response to Gregorio Larrazabal question if he should start calling the UN envoy as "Ambassador."
READ ALSO: 5 darkest instances national emergency engulfed the Philippines
The journalist also voiced out his opinions with regard to a statement released by a "former Davao Death Squad member".
He said that gunmen's utility does not reach 50 as they are usually hired upto a "score or two of kills". He added in another tweet that gunmen always remember the "exact number of bullets in a magazine" all the time. -Kami Media
READ ALSO: VIP inmate Herbert Colangco volunteers to testify against De Lima