- President Rodrigo Duterte said that he might not be able to end the drug problem in the country in six months
- According to Duterte, people who were involved in drugs were too many and said that he can't kill them all
- PNP chief Ronald Dela Rosa said that PNP might fail in their war against drugs
President Rodrigo Duterte admitted that the Philippine National Police (PNP) cannot eradicate the drug menace in six months as what he has vowed during his campaign for the 2016 elections.
The president called on the military yesterday, Sept. 17, and said that he might not be able to end illegal drugs and prosecute all the people involved in the trade, mentioning that there were so many of them.
At Camp Melchor de la Cruz in Gamu, Isabela, Duterte gave a preview of his new drug list with the names of over 1,000 public officials who are allegedly involved in the narcotics trade.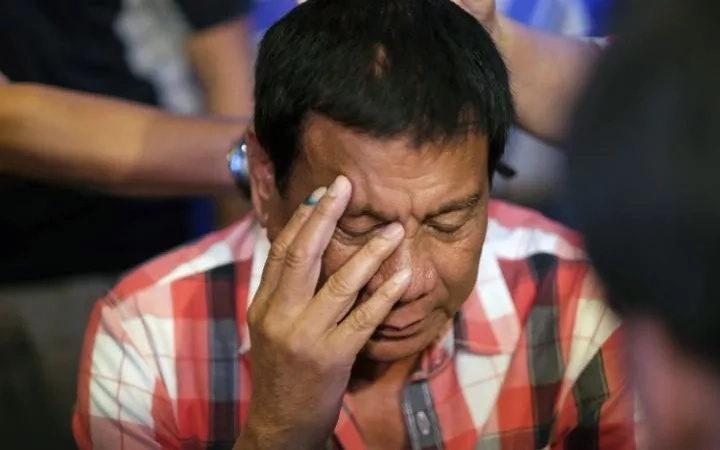 READ ALSO: Duterte admin set to wipe out illegal gambling dens after bloody drug war
He said: "With this many [names], I can't kill them all. I might be the one they will kill."
He tagged officials such as Bonnie Sultan who is the barangay captain of Lumatil, Maasim, Sarangani province and Naguilian, La Union Mayor Reynaldo Flores, who, according to Duterte, is a "high value target".
According to Duterte, the information about the involvement of Flores in narcotics trade had already been validated. Flores was also included in the previous list of Duterte which was released on August.
READ ALSO: Panibagong laban! Tough Duterte eyes new war against terrorism
Duterte also mentioned the previously linked top official, retired Chief Supt. Vicente Loot, whose name cropped up in investigations from the Ilocos region to Calabarzon.
Duterte said: "What does that mean? It means to say wherever he was assigned, he was into drugs."
The president added that other names included on his list were congressmen, governors, mayors, barangay captains, councilors, and police officers.
READ ALSO: Siksikan na! Duterte gov't confronted with astonishing treatment crisis in drug war
PNP chief Ronald Dela Rosa said PNP knew that ending the drug problem in the country in six months could not be achieved and was an "ambition".
"We have three months and 15 days remaining in our schedule. We are still on the right track, although I always say that I am worried that we might fail," Dela Rosa said.
READ ALSO: Ayun na! Witnesses testify that they deliver drug money to De Lima
Source: Kami.com.ph