EDITOR'S NOTE: This column contains themes and images that are not be suitable for minors. Parental guidance is strongly advised.
CCTV footage showing two off-duty cops encountering a hold-upper inside a shop had gone viral, with many netizens applauding the policemen for risking their lives to save the helpless customers at the crime scene.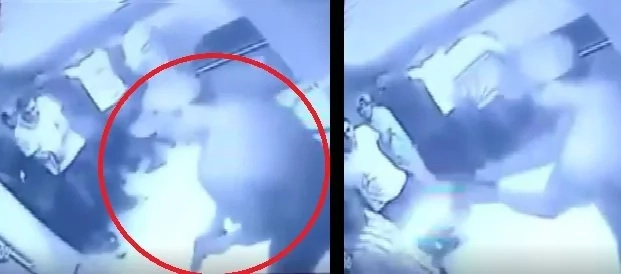 The clip shows two cops in civilian clothing inside a room while hiding their gun behind their back as other customers were brought inside to prevent them from disrupting the robbery.
A few moments later, the hold-upper went inside the room to warn the customers to keep calm and stay quiet. However, the two cops have other plans.
READ ALSO: Fierce si ate! Fashionista barangay captain helps solve heavy traffic in Quezon City
They immediately fired their gun on the careless hold-upper, killing him on the spot. They then went outside the room to check if there are other hold-uppers in the area.
The online community was impressed with the heroic efforts of the off-duty policemen.
"Tama lang yan. Paputukan na agad. Wala na yung 'put your gun down'. Baka mga pulis pa ang maputukan," a netizen said.
(Shooting them immediately was the right thing to do. Telling criminals to "put your gun down" would not work. It would just put the cops' lives in danger.)
READ ALSO: Duterte admin set to wipe out illegal gambling dens after bloody drug war
Other online users took a jab at the Commission on Human Rights (CHR) for protecting the human rights of criminals.
"Naku ayaw ng CHR ng ganyan. Gusto nila ang pulis ang napapatay," an online user said.
(The CHR would not approve of this. They want the cops dead, not the criminals.)
Some netizens also warned Filipinos about the rise in criminality as the Christmas season approaches.
"Ber months na. Lalabas na naman mga masasamang ispiritu sa mga kalsada," a netizen posted.
(We are in the 'Ber months' already. The evil spirits will once again go out in the streets.)
SHARE this shocking video with your family and friends!
READ ALSO: Magnanakaw! Sneaky thief uses slight of hand to rob cashier in Divisoria
Source: Kami.com.ph