- Despite of the current war against drugs in the country, Duterte said a new war is coming
- President Rodrigo Duterte said that everyone should prepare for the war against terrorism in the country
- Duterte vowed to give the military everything they need to win the war against terrorists
President Rodrigo Duterte told the military last Thursday that the country should prepare of a new war which is the war against terrorism.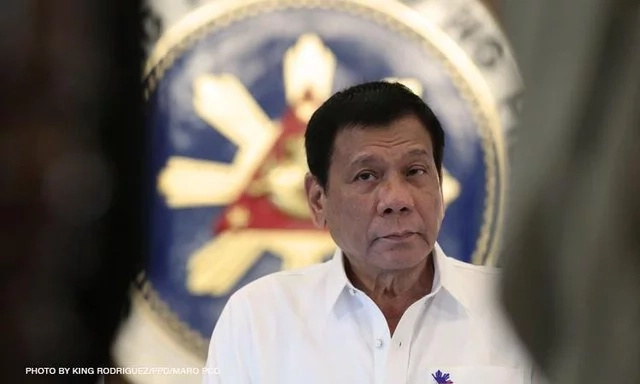 During his speech before the members of the Philippine Army First Scout Ranger regiment, the iron-fisted President said that terrorism is a pressing issue and everyone should prepare for it.
"Whether you like it or not, the new war coming is terrorism," said Duterte.
READ ALSO: Sandigan shockingly vindicates Arroyo from NBN-ZTE contract liabilities
He added, "Sa ayaw mo't sa hindi, it's not a question or issue of when. Hindi lang natin alam, pero puputok talaga ito because of the radical changes."
(Whether you like it or not, it's not a question or issue of when. We just don't know, but this for sure, will happen because of the radical changes.)
Moreover, Duterte asked the fearless Philippine soldiers to be more understanding and to reach out to rebels so that peace would be finally settled after decades of tension between the two groups.
The President also pointed out that it is his responsibility to maintain peace and security in the country.
READ ALSO: Incredible moment a hostage escapes execution and kills his ISIS captors
"Wag nyo ako pagdudahan (do not doubt me) because I can cross ideological border. I have to look for ways to maintain peace. My job under the Constitution is to look for peaceful way to settle disputes so we can live together. Because the soldiers can fight forever," added the President.
Duterte said that drastic steps had to be taken by the administration in order to reach out to Moro rebels, even if it would mean that American troops would be asked to leave Mindanao.
"The fighting is now one century old. Ang tingin nila (The think) we are an extension of the series of imperialism. There can never be peace. They think it's still the Americans maneuvering. One day I must decide, umalis muna kayo (leave first) to give us space to talk," he explained.
The President vowed to reward the military for their service and will give them whatever they need to win the war against terrorists.
READ ALSO: 11 highlights about Mary Jane Veloso's case everyone needs to know
"Basta sa panahon ko, ibigay ko lahat sa inyo ang kailangan nyo para manalo kayo… Next year, kung maganda ang income, libre na ang mga anak nyo. Kindergarten to high school," Duterte promised.
(During my term, I will give you whatever you need to win. Next year, if the income is good, your children will be free. Kindergarten to high school.)
Meanwhile, Duterte's all-out war against drugs still continues as he released another list of names of people involved in the illegal drug trade.
Source: Kami.com.ph