"There are bears in the pool!" young girl repeats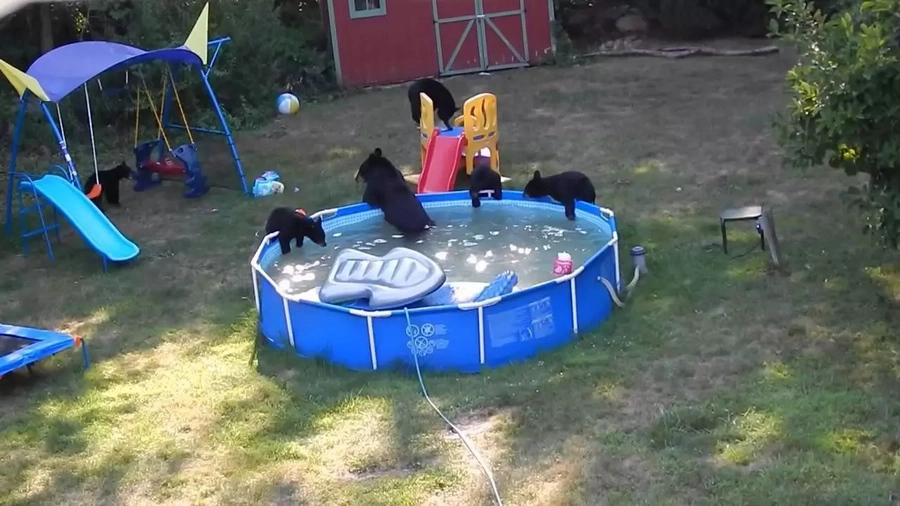 The footage caught by one family shows a dog barks as the dad worries about the mother black bear potentially knocking down the pool. A little girl can be heard bemoaning the fact that the black bears are playing with all her toys.
READ ALSO: Lion attacks a little baby on Mexican TV in shocking footage
As noted by those commenting on the story on, having five black bear cubs is very rare – and rarer still is catching the whole lot of them playing in a backyard pool.
At one point, the family worried that the mother bear would electrocute herself from chewing on an electrical cord.
Once the police show up, the little girl worries because she's never seen police before.
READ ALSO: Cat fights snake while it's being eaten alive by huge toad
READ ALSO: Gorilla rescues and caries 3-year-old baby who fell in her pit
Source: Kami.com.ph