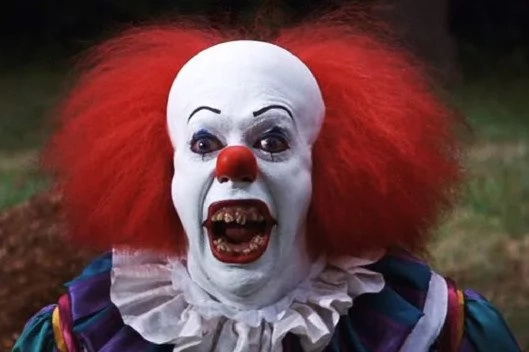 - There have been recent reports in the US of clowns trying to lure children into the forest 
- The police have issued a warning to the people in the clown costumes telling them that their actions will be prosecuted
- There have been multiple sighting of the clowns in the south-east region of America and many people are worried for their children
A horrifying epidemic is taking the south-east region of the United States by storm: killer-clowns are kidnapping children.
There have been multiple sightings of clowns trying to lure children into the woods or into dark alleys.
The police department posted a warning on Facebook: "This behavior is not cute or funny… if applicable, you may face charges."
READ ALSO: A Syrian rebel kills himself and allies in a freak selfie accident!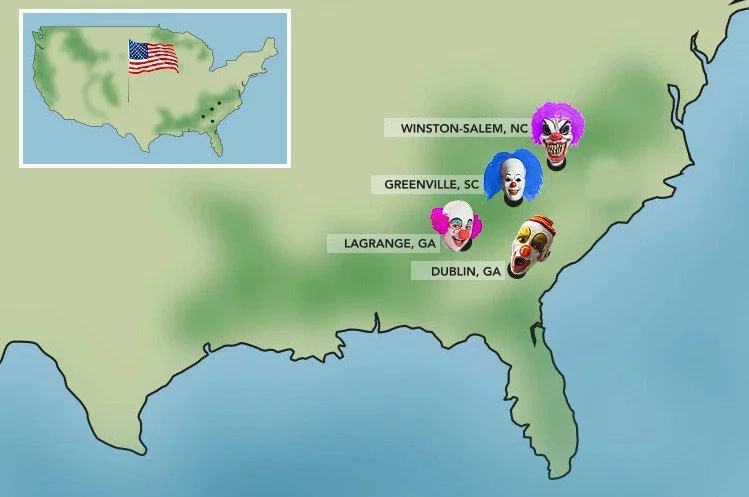 However the police statement haven't stopped the weird sightings from continuing. There have since been sightings. A recent report also states that a driver almost crashed his car when he tried to avoid hitting a clown standing in the middle of the road.
In South Carolina there has been a report of a person dressed as a clown trying to lure children near the Fleetwood Manor Apartment Complex into the forest with candy. Donna Arnold, a resident of the apartment complex, stated: "I thought my child was seeing things. And then the next day I had about 30 kids come up to me and say, 'Did you see the clown in the woods?'"
READ ALSO: Prisoner goes Jason Bourne on the asses of his ISIS captors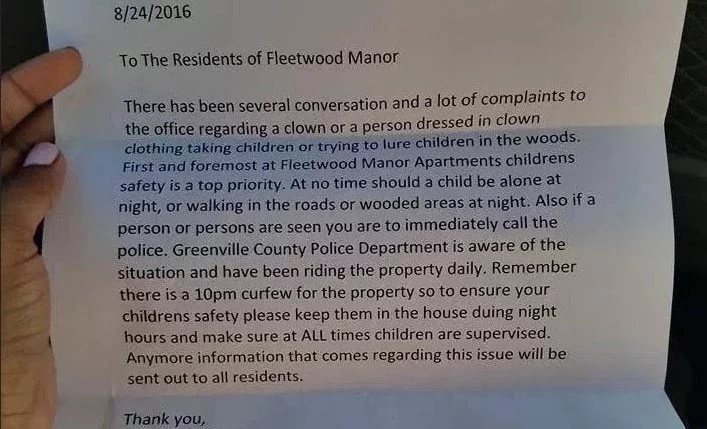 Source: Kami.com.ph