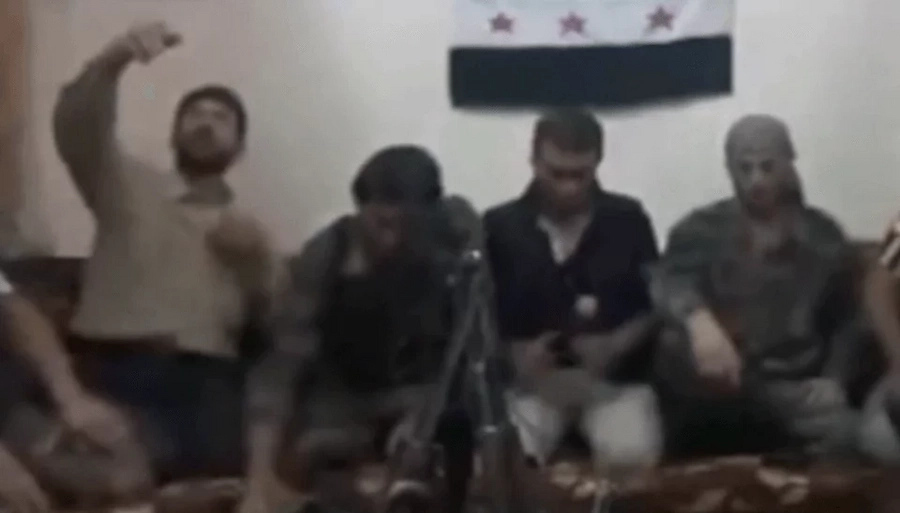 - New footage has been going viral across the internet
- A camera catches the moment a Syrian rebel manages to accidently kill himself and seven of his comrades with a selfie
- The poor bastard accidently picked up a phone that was rigged to a bomb and killed himself and his friends
A new video is going viral where a bunch of Syrian rebels are sitting on a couch when one of them decides to take a group selfie with a phone attached to a bomb!
It seems the eight men are members of the Free Syrian Army.
Before dying to their comrade's fatal mistake it seems they gathered around to pray, because one of the members takes a microphone and begins chanting.
READ ALSO: Cleaver wielding psycho gunned down by NYPD
The fighters were huddled together on a couch surrounded by weapons when the explosion occured.
The blast took out the video camera that was filming the rebels. After the explosion the camera is still recording and we can hear how other members rush to the aid of their fallen comrades.
Editor's note: Be careful with those Samsung phones, friends.
READ ALSO: Machete wielding maniacs are fighting in Brazil 
READ ALSO:Prisoner goes Jason Bourne on the asses of his ISIS captors
Source: Kami.com.ph