A homeowner filmed the terrifying moment that a young black bear attacked a deer in the back garden of a suburban home in Colorado Springs, US.
The footage shows a bear furiously biting a deer that yelling in agony trying to fight for its life. It's very hard to watch, but it's nature in its essential action.
READ ALSO: Lion attacks a little baby on Mexican TV in shocking footage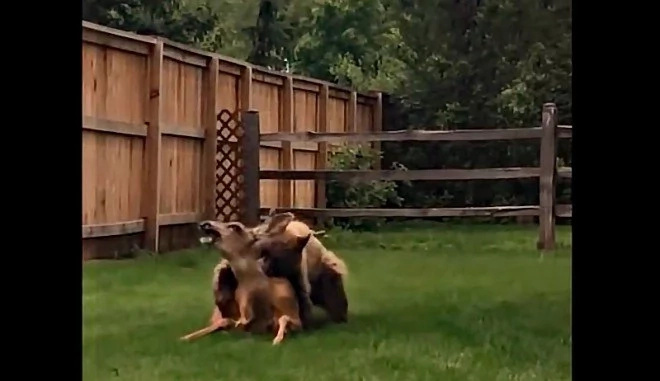 The author of video, named J.D. Gieck, commented on the incident later:
"I looked back over my shoulder to see him pulling the deer out and he brought him out into the yard.
"To me, it was just like, 'Alright, let's get a picture of this one, see what it's up to and watch it knock over a trash can or two.' In no way, shape, or form did I expect this to happen. It's probably one of the craziest things I've ever seen."
Watch the whole thing below.
READ ALSO: Cat fights snake while it's being eaten alive by huge toad
READ ALSO: Gorilla rescues and caries 3-year-old baby who fell in her pit
Source: Kami.com.ph