- A "friendzoned" photo of two Pinoy teenagers went viral on social media
- The photo was tagged by a Facebook page as the new logo of friendzoned
- The photo already gained more than 180,000 reactions and more than 86,000 shares on Facebook
Some consider ending up being #friendzoned as the hardest and most painful rejection they could ever experience.
Friendzoned status simply means that two individuals are friends and are enjoying each other's company but one has a romantic feeling towards the other. What's more painful about this is when the other cannot or chooses not to reciprocate the feeling and leaves your relationship as "friends".
A photo of two Pinoy teens went viral on social media after a Facebook page with more than 32 million followers shared their "friendzoned" photo with the caption: "The official friendzone logo is finally here!" and even created a logo based on the photo.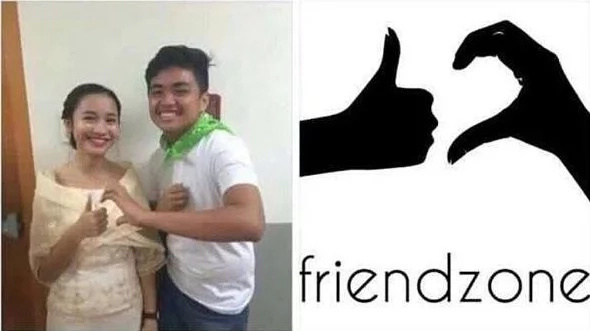 READ ALSO: How to recover from being friendzoned
The  photo, which gained more than 180,000 reactions and more than 86,000 shares, shows the boy making a half heart shape on his hands but  the girl just showed a thumbs-up and smiled at the camera.
Netizens found the photo relatable and shared their thoughts on the friendzoned photo. One Facebook user even suggested that the logo should be printed on a shirt. He commented: "This should be a shirt and every time someone gets friendzoned, I don't know how, but I'd drive by at the exact moment it happens and throw a shirt to them from the window, a moment of silence, and then I'd drive off."
Another user cheered the guy on the photo and said: "With your pic w/ the gal, I felt sadness and laughter at the same time. This will become symbol for the fallen comrade. Haha, my cheers to you, sir."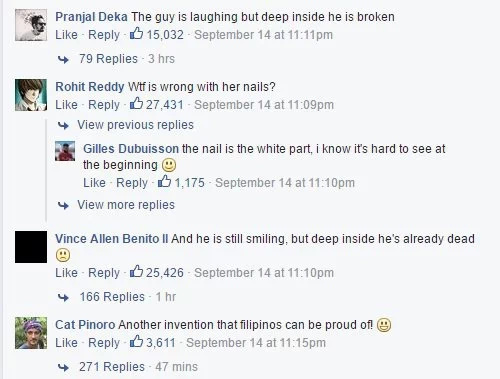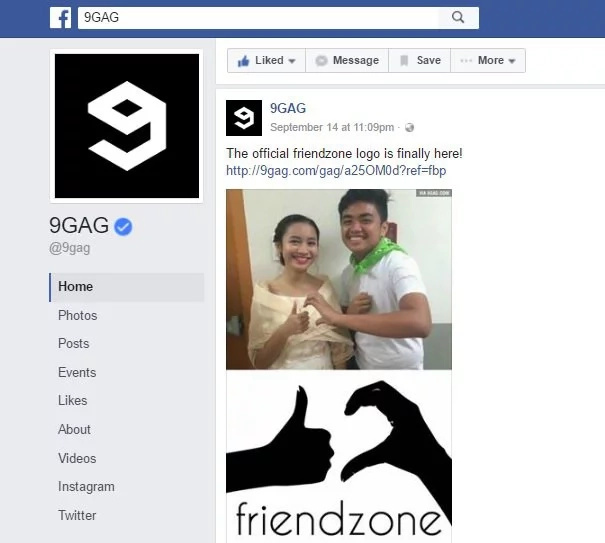 READ ALSO: Kristel Fulgar and CJ Navato's #CARaokeChallenge will give you the ultimate "kilig" feels!
An earlier photo of singer Darren Espanto with a fan also went viral on social media. The fan who looked upset also made a half heart shape on her hand while Darren just looked straight at the camera and smiled.
READ ALSO: Flirting with your crush online? Here are 7 tips to be successful
Source: Kami.com.ph