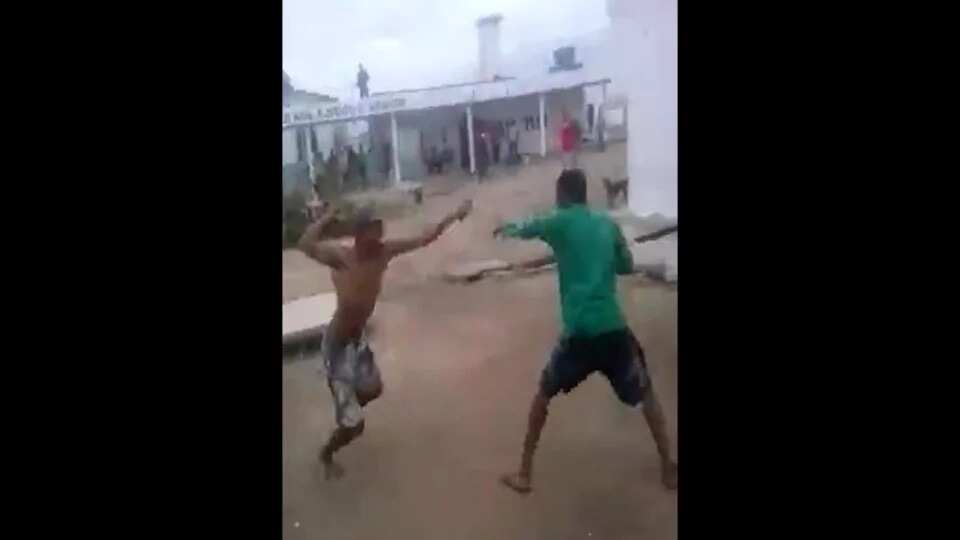 - It is customary in some parts of Brazil to settle arguments in fencing duel using machetes
- In the follwoing video we see two young men armed with the sharp blades lunging at each other, parrying blows and counterattacking 
- The video of the duelling Brazillians shocked the internet and went viral in a matter of hours
Today it is often considered by many that duels are an unusual and barbaric tradition best left in the past. However, not everybody agrees with that notion.
This video captures the moment two gentlemen in a Brazilian town are dueling each other on machetes.
It looks like a scene from a medieval movie as the two men clash machetes in a heated battle. The ring of their blades is heard all throughout the village, gathering spectators.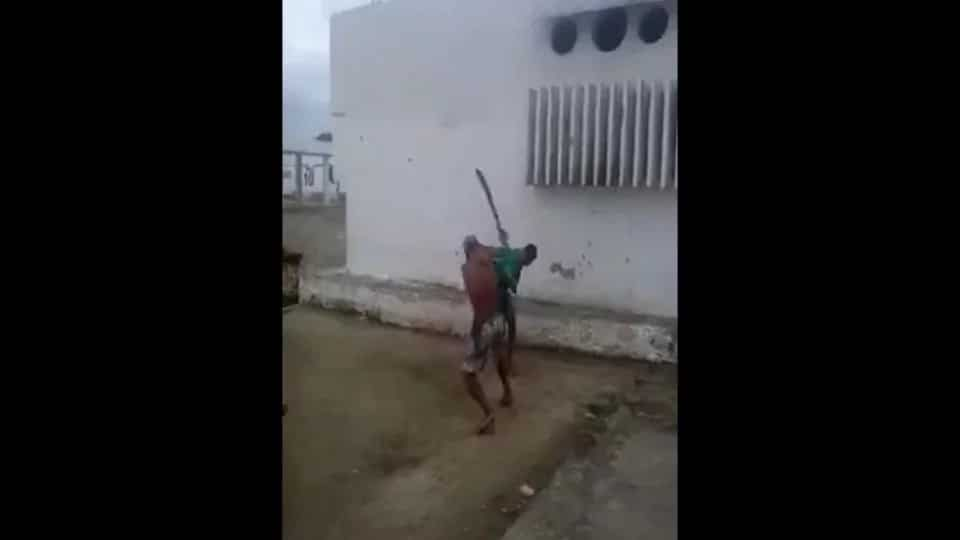 READ ALSO: Two giant pythons were fighting on the roof of this video
We don't know what could be the cause of the dispute between the Brazilian Tybalt and Mercutio, but it's usually something serious when two gentlemen prefer to choose single combat as a means to settle their differences.
Reports indicate that it is not unusual for men in this region of Brazil to handle disagreement in such a fashion. Many of them work in the fields where the machete is a common tool.
READ ALSO: Cleaver wielding psycho gunned down by NYPD
READ ALSO:Watch what his guy does when he catches his cheating wife
Source: Kami.com.ph