- A video of a group of people playing a crazy game supposedly celebrating a town fiesta in the Philippines has gone viral
-  The video features a group of men and women playing a game aimed at having a piece of orange pass by the entirety of the female's body by the use of the male's mouth
- The game sparked controversy among the people who watched the video for its inappropriateness, the video now has more than 3.5 million views
We, Filipinos are known for our traditions and practices. These activities date back from hundreds of years ago which were preserved from generations to generations.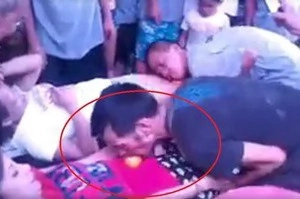 While some of these practices have already been abandoned, many are still being practiced today despite all the advancements in various fields.
Our traditions are mostly attributed to our belief in a Supreme Being. A God that is responsible for everything in this world.
READ ALSO: Huli sa akto! Brave barangay officials catch notorious thief in Mandaluyong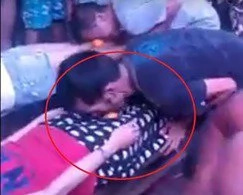 In the Philippines, majority identify themselves to be believers of some kind of a God. While there are smaller groups, the predominant religion is considered to be Roman Catholicism.
This is also attributed to hundreds of years of being a colony of Spain. Filipinos have embraced so many cultures from the colonizers which were carried up until today.
One of which is the celebration of town fiesta which is to honor the patron saint of a particular place. During the entirety of the celebration, activities are held.
READ ALSO: Meet LRT's Kilay girl: Woman puts on make-up inside train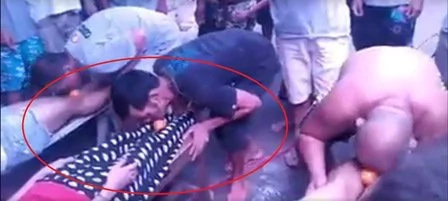 Sometimes, the old traditions are changed to put up some twist on it. This video is one of the craziest town fiesta game you'll ever see.
A video of a group of people playing a crazy game supposedly celebrating a town fiesta in the Philippines has gone viral. The video features a group of men and women playing a game aimed at having a piece of orange pass by the entirety of the female's body by the use of the male's mouth.
The game sparked controversy among the people who watched the video for its inappropriateness, the video now has more than 3.5 million views.
RELATED: A psycho was shot by the police after he chopped an officer in the head with a cleaver
Source: Kami.com.ph