- A video of a girl being tricked by her friends into playing an imaginary jumping rope game has gone viral
- The video features the girl wearing a blindfold while her friends pretend to be waving the rope which is supposed to be sign for the girl to jump and try not to be hit by the moving rope
- The video which was uploaded on Facebook now has more than 120 thousand views from netizens who were entertained by what they have witnessed and were also reminded of the beauty of playing real games with real people
Most of the kids today prefer playing with their gadgets instead of going out and playing actual games. Most of them are hooked on social media like Facebook, Twitter or Instagram while others are into computer games.
Computer games vary depending on which type you wanted to play. There are virtual reality games which involve fighting while there are also simple ones that are similar to the usual board games we used to play.
Whatever game you play on your computer or smartphone, the truth is, this generation already embraced technology as an essential part of their daily activities.
READ ALSO: Halimaw: This group did an a capella version of famous #PakGanernChallenge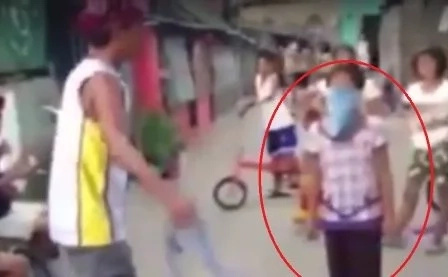 While most kids are into virtual gaming, there are still those who prefer going out and playing real games-that is to talk to real people with real skills and emotions.
According to various research, playing outside is still better when it comes to developing a child's interpersonal skills.
This is because of the actual conversations backed up by real emotions involve in real games. And sometimes, playing games outside can be a funny thing to do. Just like this clip on social media.
READ ALSO: A psycho was shot by the police after he chopped an officer in the head with a cleaver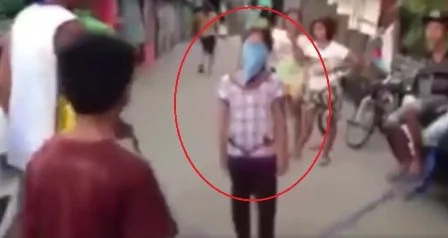 A video of a girl being tricked by her friends into playing an imaginary jumping rope game has gone viral. The video features the girl wearing a blindfold while her friends pretend to be waving the rope which is supposed to be sign for the girl to jump and try not to be hit by the moving rope.
The group then pretended to be waving the rope still even if they're not. As a result, the girl kept on jumping without knowing that there's no rope trying to hit her.
The video which was uploaded on Facebook now has more than 120 thousand views from netizens who were entertained by what they have witnessed and were also reminded of the beauty of playing real games with real people.
RELATED: Meet LRT's Kilay girl: Woman puts on make-up inside train
Source: Kami.com.ph