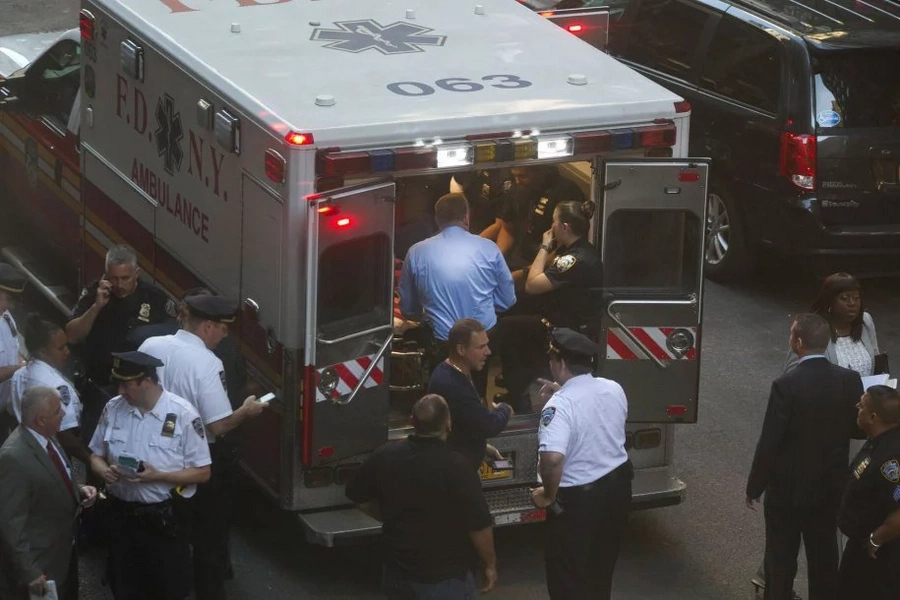 - A police officer has been attacked near Madison Square Garden in New York City
- An off duty officer was trying to stop a police chase by tackling a cleaver-wielding psycho. The officer is currently being treated for his wounds and is in unknown condition.
- The criminal hacked the officers face with his crude weapon. When he was apprehended by the police he attacked them and as a result was shot. Currently the criminal is in critical condition.
A New York City police officer has been attacked by psycho wielding a meat cleaver near Madison Square Garden!
The detective had been going home after work when he noticed a police chase after a man armed with what seemed to be a butcher's cleaver. When he intervened in the chase the criminal attacked him, slashing the large knife across the officer's face.
When police caught up to the thug they ordered him to drop his weapon. Witnesses report that they heard the policemen yell at him to "drop it!" multiple times. However, it seems he didn't listen and decided to attack the cops with his cleaver.
READ ALSO: Watch what his guy does when he catches his cheating wife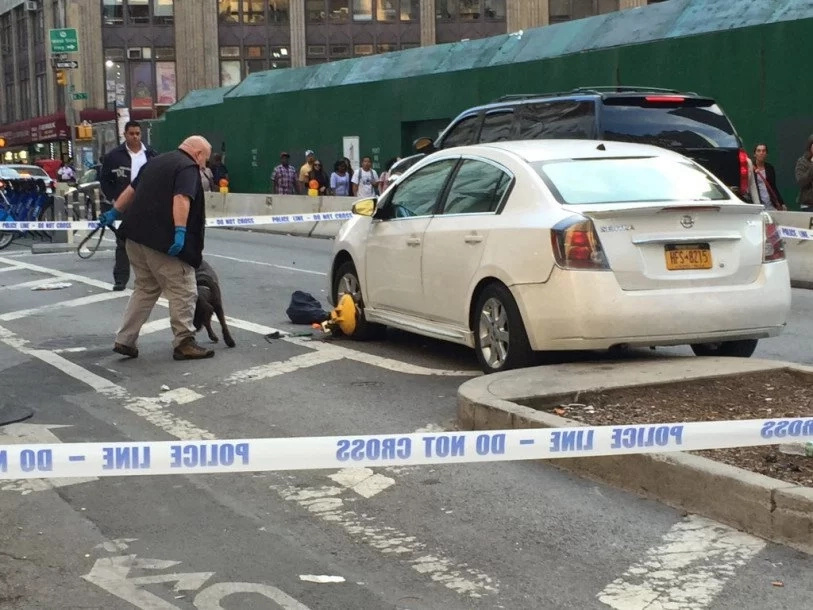 Well, what happened next is what usually happens when you bring a knife to a gunfight. Witnesses say they heard about 10-15 gunshots from the police.
Currently the criminal is in critical condition and is being treated for at least two gunshot wounds at the hospital. The police officer is being treated for a 15cm wound that stretches from hs temple to his jaw.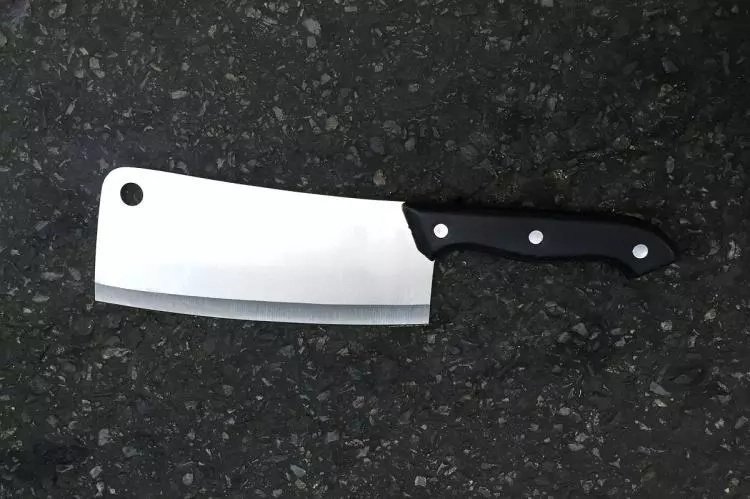 Reports indicate that the crime happened because the criminal's car got slapped with a parking boot outside of Penn Station. This drove the career-criminal so mad that he attacked officers with a meat cleaver.
The criminal is Akram Judeh, 32, a career criminal with a long list of problems with the law.
READ ALSO: Prisoner goes Jason Bourne on the asses of his ISIS captors 
READ ALSO: Two giant pythons were fighting on the roof of this video
Source: Kami.com.ph