Woman puts make-up while travelling through LRT
- A video of a woman putting on make-up inside the train while travelling has gone viral on social media recently
- The video features the woman, whom netizens referred to as LRT's Kilay Girl , shaping her eyebrows despite the fuzzy movements of the train so as to maximize her time and not be late for her duty
- The video which was uploaded by Facebook user Christian Buenaventura now has a little less than 50 thousand views from netizens who said that #KilayGirl's story is the story of thousands of Filipinos riding trains everyday to go to work
A good public mass transport system is an indicative of an effective government. This is why, countries like Singapore and Japan invest on improving their mass transport systems to satisfy their citizens.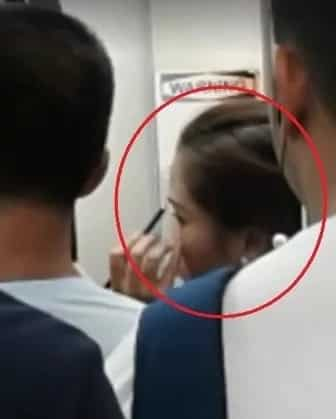 Political analysts believe that the rise in the number of people opting to travel through government-owned transport facilities over private cars is a sign of many people trusting the government more than ever.
In developing countries however, where transportation is a crucial part of an average daily worker's life, a failure on the part of the government to deliver vital services to its people has a multitude of problems.
READ ALSO: Video showing how it's like to travel thru PNR went viral; what they did will shock you!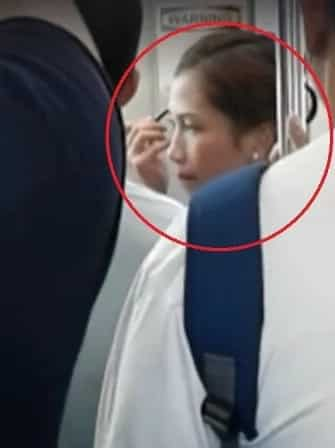 In the Philippines, specifically in Metro Manila, the main problem faced by the working class is the stressful traffic which is also considered to be the worse in the world as per a smartphone app which has the ability to gauge traffic situations.
As a result, people opt in to ride the Metro Rail Transit (MRT) for EDSA and LRT lines 1 and 2 for areas in Manila and Quezon City.
The trains promise to transport you in a snap of a finger. This may not be the case for some, as problems in train lines may arise anytime, but to some, it's better than travelling through cars which would normally take forever.
READ ALSO: MRT BULOK! Critic spotted vandalizing on train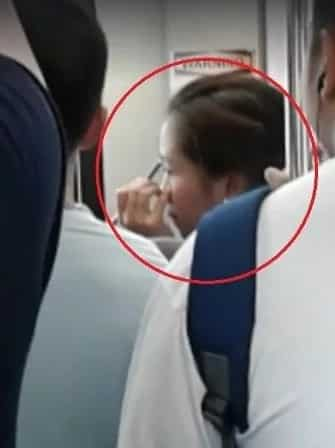 MRT and LRT, apart from being a relief, to an extent, to some Filipinos, it's also home to many stories which often go viral. This story is one of which.
A video of a woman putting on make-up inside the train while travelling has gone viral on social media recently. The video features the woman, whom netizens referred to as LRT's Kilay Girl , shaping her eyebrows despite the fuzzy movements of the train so as to maximize her time and not be late for her duty.
The video which was uploaded by Facebook user Christian Buenaventura now has a little less than 50 thousand views from netizens who said that #KilayGirl's story is the story of thousands of Filipinos riding trains everyday to go to work.
RELATED: Ridiculous passenger demands 'proof' from pregnant woman for priority seat at Singapore's MRT
Source: KAMI.com.gh