Cayetano, Trillanes clash during Senate hearing
- Senators Cayetano and Trillanes engaged in a word war during the Senate hearing on Thursday
-  The argument happened after Trillanes slammed Cayetano for exceeding the time allotment for questioning the witness
- Cayetano also took offense when Trillanes allegedly threatened and trash-talked him during the Senate hearing break
Senators Alan Peter Cayetano and Antonio Trillanes IV had a heated argument during the Thursday Senate hearing on the alleged summary killings under the administration of President Rodrigo Duterte.
The quarrel happened after Cayetano exceeded his time limit in throwing questions at Edgar Matobato, a self-confessed member of the Davao Death Squad (DDS).
Matobato accused President Rodrigo Duterte of personally recruiting the members of the DDS and ordering them to kill his enemies. The confessed killer also claimed that the President's eldest son, Paolo Duterte, was addicted to shabu and had ordered the murder of Cebu businessman Richard King in 2014.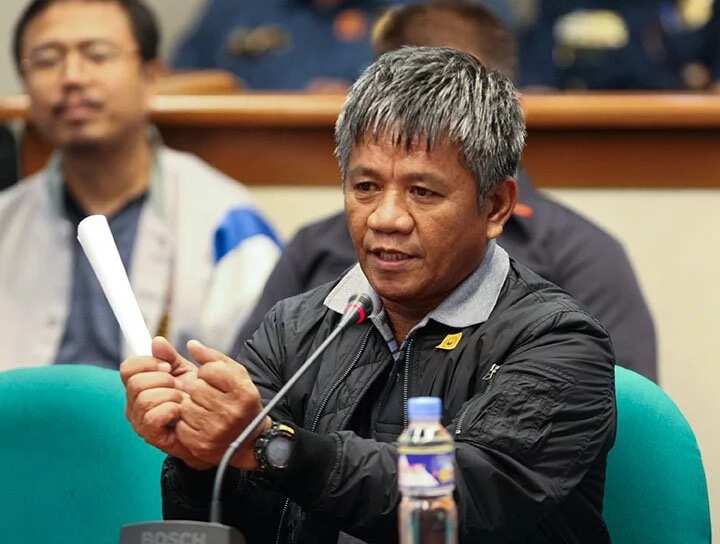 READ ALSO: Furious Paolo Duterte, President's sister deny wild allegations of 'DDS member'
"I would just like to inquire if there is unli-questioning allotted for a non-member of the committee, madam chair?" Trillanes asked the Senate justice committee chair Senator Leila de Lima.
De Lima responded by saying that Cayetano – the defeated running mate of President Rodrigo Duterte – was already given extra time for questioning which was supposed to be just 10 minutes.
She also said that Cayetano was already acting out of order for exceeding the allotted time for questioning despite not being a member of the Senate justice committee.
Cayetano complained in reaction to De Lima's pronouncements which prompted the latter to call a two-minute break to calm the senators down.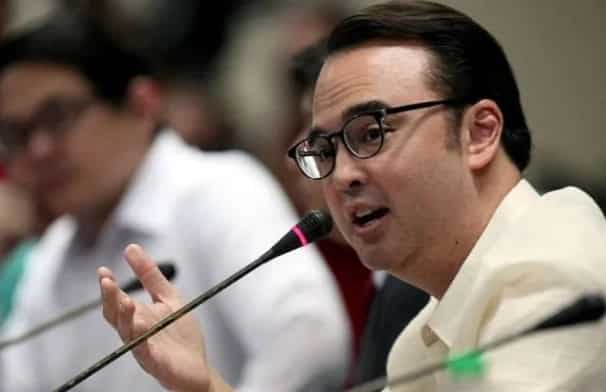 READ ALSO: Cayetano cries foul on LP's veiled scheme to oust Duterte
However, things even got more heated during the break. Cayetano asked Trillanes – who was sitting beside him – why he is now concerned about exceeding the time allotment for questioning when the two of them also exceeded the time limit during the investigation of former Vice President Jejomar Binay's corruption allegations in 2015.
During the break, Cayetano also got furious with Trillanes when the latter said to him: "Hindi kita papopormahin (I will not allow you to make your move)."
"He will tell me those things. Trash-talk me. Perhaps as a senator, I never did that to any of my colleagues and I consider him a friend," Cayetano lamented as De Lima spoke to her.
READ ALSO: Outraged netizens lambast UN for slamming Duterte's view on human rights
Source: Kami.com.ph