- Pinoys are known to be entertainingly fun
- In this video, two pedicabs battle it out on the streets
- One pedicab couldn't take the turn and crashes to the ground
It's more fun in the Philippines, as the saying goes.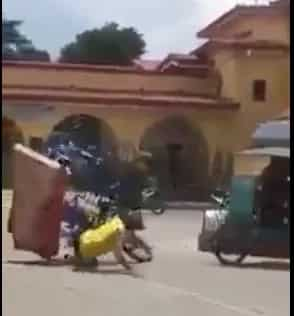 When people of different backgrounds from foreign countries visit the Philippines, they are sure to see things they have never seen before.
Filipinos are known to be quite innovative and always find the fun in everything that they do.
In this video, we see just how hilariously fun the Pinoys can be.
READ ALSO: Poor Batangas baby with anencephaly breaks hearts of emotional netizens
While other countries battle on the streets in dashing cars and race furiously with their Harleys, the Filipinos decide to add a little twist to street racing.
Here, several Pinoy drivers race each other in their pedicabs. In the video, two pedicabs are racing each other at full speed.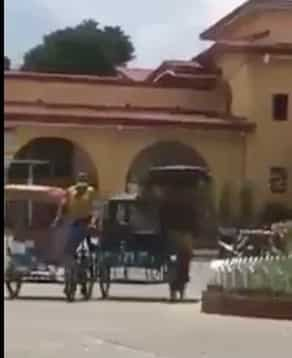 The two pedicabs are racing neck to neck. As they turn around the corner, a surprising turn of events happens.
One of the pedicabs could not take the sharp turn, and quickly crashes to the ground.
READ ALSO: Bakla po ako tatay! Hashtag boys hilariously enact coming-out scene
The pedicab summersaults several times, throwing the driver to the ground.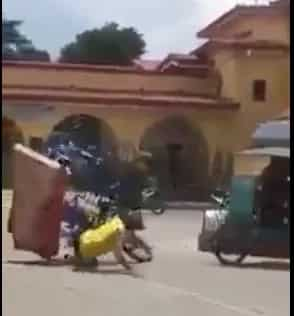 Fortunately, the driver of the pedicab was unharmed and quickly got to his feet.
While onlookers laugh at the fall, the pedicab driver brushed the accident off, walked to his pedicab, checked for any damage, and proceeded with the race.
While it is true that the Philippines is not the richest country in the world, the Filipino people have big hearts who know the true meaning of happiness.
Even with simple things like pedicabs, they can find something entertaining to do to keep the spirits up and a smile on the face.
READ ALSO: Netizens shoot strong opinions about Duterte's links to Davao Death Squad
SHARE this entertaining video with your friends and family.