- There have been rumors of the Liberal Party's (LP) plan to oust President Rodrigo Duterte before the announcement of the new vice president last May
- Senator Alan Peter Cayetano cross-examined Edgar Matobato, a witness who spoke on yesterday's Senate hearing on extrajudicial killings, about the political party's so-called 'Plan B'
- Vice President Leni Robredo denied Cayetano's claims, stating that the LP continues to support the reforms of the administration
Despite the detailed testimony Edgar Matobato presented to the Senate, it was not enough for Senator Alan Peter Cayetano who grilled the witness yesterday at the Senate inquiry on extrajudicial killings.
"If he (President Duterte) were to be removed, who will become President?", was one of the first questions the defeated vice presidential candidate asked.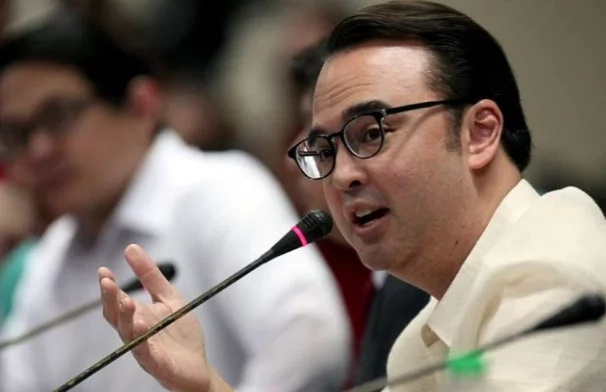 (Photo credit: philstar.com)
Matobato's statements revealed the atrocities he made as a former member of the Davao Death Squad (DDS) as well as the president's. Cayetano feared that the witness brought upon by Senator Leila De Lima will cost President Rodrigo Duterte his position.
READ ALSO: Repentant DDS member reveals Duterte's secret atrocities
"Who among the senators here are the party mates of Vice President Leni Robredo?", Cayetano went on before adding: "Is chairperson Leila de Lima a party mate of Leni? You don't know they're party mates?"
The senator stopped his questioning when Matobato admitted that he has not voted last May. However, the witness' reply did not stop him from interrupting De Lima when she was coaching her witness.
"Madam chair, please do not coach the witness …. That's why I'm testing his credibility because I'm asking about you. Your motive. The motive of your party in this hearing and that is my right because I am testing whether he is a credible witness of this part of plan B of the Liberal Party to get Malacañang."
READ ALSO: Duterte accuses LP of devious plot to impeach him
Since Liberal Party's (LP) presidential bet Mar Roxas lost, the political party has pushed former Camarines Sur Representative Leni Robredo to win the vice presidential elections. Once she has assumed her position, her party mates will impeach President Duterte so that she can take over once he is ousted.  LP can then continue to be the ruling political party and assume its dominance over others.
Even the president himself is aware of the party list's supposed plan, stating on Monday that the 'yellow' - the color used by the LP - wanted to remove him from his position.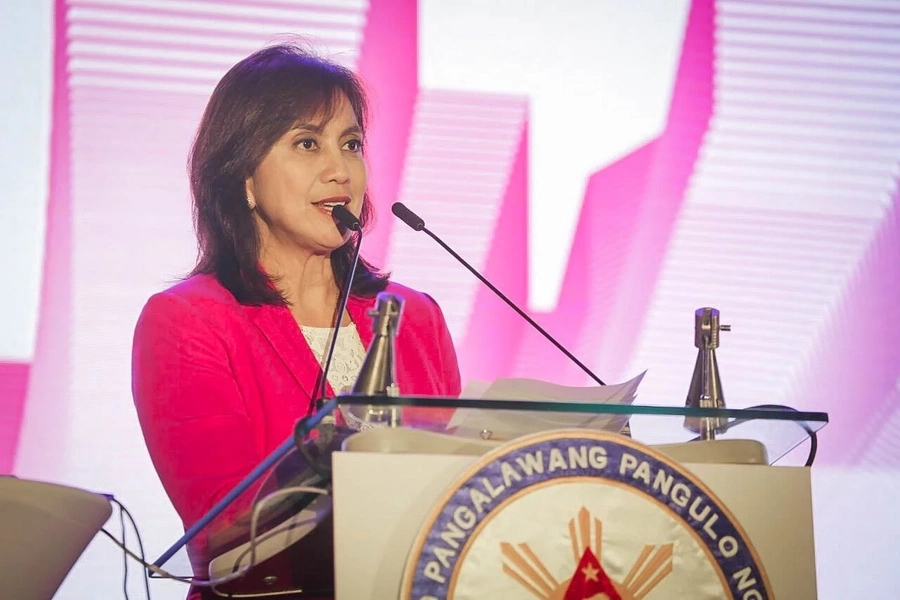 (Photo credit: rappler.com)
Cayetano's accusation has led Vice President Leni Robredo to clarify that her party list's so-called 'Plan B' was false.
READ ALSO: Loyal sa Pangulo! Robredo vows full support for suspicious Duterte
"We are offended by Senator Cayetano's accusation that the Liberal Party is plotting to oust the President and that I will be the intended beneficiary of this plan. As I have reiterated time and again, it is not good for the country to go through another period of upheaval, where the common Filipino will suffer the most," she stated.
Aside from convincing fellow Cabinet members last Wednesday that there are no plans to remove Duterte from his position, she said that the LP continues to 'support the reforms of this administration'.
Robredo noted that Matobato's statements should not be taken lightly and stressed the importance of figuring out the truth.
READ ALSO: Kalokohan! Malacañang says no way Duterte ordered brutal mosque bombing
"We must exhaust all efforts to get to the truth with due regard for our democratic processes and the rule of law. I enjoin the public to remain vigilant and discerning as the investigation unfolds."
Edgar Matobato testified after he was plagued with guilt for what he has done.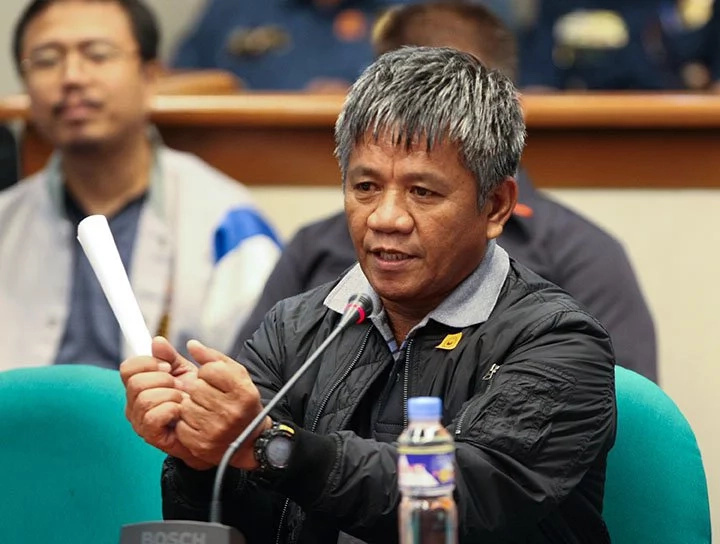 (photo credit: mb.com.ph)
"I want to give justice for what I have done, the sins I've committed. I killed people for a long time … . [This is] to give justice to the innocent people killed … . So that people will know what we did in Davao City," he said.
READ ALSO: 'Davao Death Squad member' links Paolo Duterte to violent murders, drug use
Source: Kami.com.ph