- Kim Chiu and Gerald Anderson (Kimerald) are rumored to work together in Because You Love Me
- Reports have it that Kim will be replacing Yen Santos despite the fact that they have already started taping
- Kimerald fans will definitely rejoice when this happens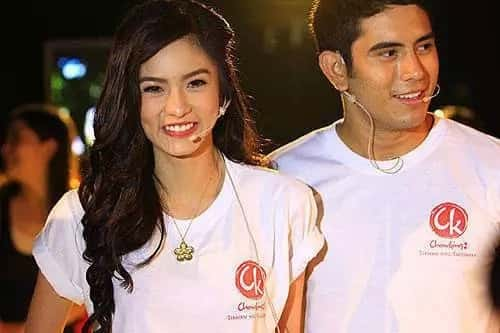 Will Kim Chiu and Gerald Anderson withstand the closeness they may have in Because You Love Me?
That's right! All Kimerald fans out there may soon see Kim and Gerald in one teleserye.
READ ALSO: Vina Morales to give up showbiz career for love
Although this was not confirmed by ABS-CBN, a credible report was published in Pilipino Star Ngayon on September 15 which gave the details on the changes for Because You Love Me.
According to the said report, the management of ABS-CBN decided that Because You Love Me will be a comeback of then love team and real-life couple Kim Chiu and Gerald Anderson.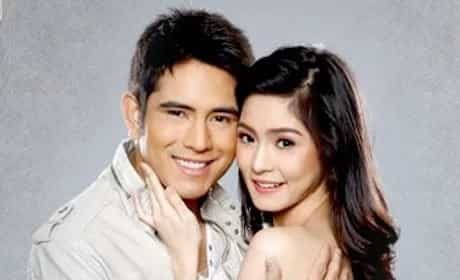 Initially, it was Yen Santos who was supposed to star in the said teleserye, however, she was ditched for Kim Chiu.
Whether Yen already knows of the reported replacement or not has not been confirmed.
What is known so far is that just recently, an excited Yen said during an interview that their "establishing scenes" in Bulalacao, Mindoro have been shot.
READ ALSO: Nadine said she never pretended to be 'conservative'
So if Kim will replace Yen, then what will happen to these scenes?
Obviously, they will be scrapped for good. They would no longer be used and would just simply benefit the archives of ABS-CBN if indeed Kimerald will be back in Because You Love Me.
Yen had a different explanation though.
According to her, the taping was temporarily suspended because their director Dan Villegas was "borrowed" in Till I Met You.
READ ALSO: 8 PH celebrities' shocking network transfers
As to why the resumption of taping for Because You Love Me is still hanging in midair, Yen said the reason for this was that Gerald was still doing his movie, How To Be Yours, where he starred with Bea Alonzo.
In the event that Kim and Gerald will be back in Because You Love Me, Kimerald fans will surely go nuts!
Source: Kami.com.ph