- President Rodrigo Duterte was accused of ordering the bombing of mosque and killing of Muslims
- These allegations were made by Edgar Matobato during the Senate hearing on justice and human rights
- Matobato claims to be a former member of the Davao Death Squad (DDS)
President Rodrigo Duterte was defended by an official from Malacañang Palace last Thursday that there is no possibility that the President was capable of ordering the bombing of a mosque in 1993 and the eventual killing of the Muslims.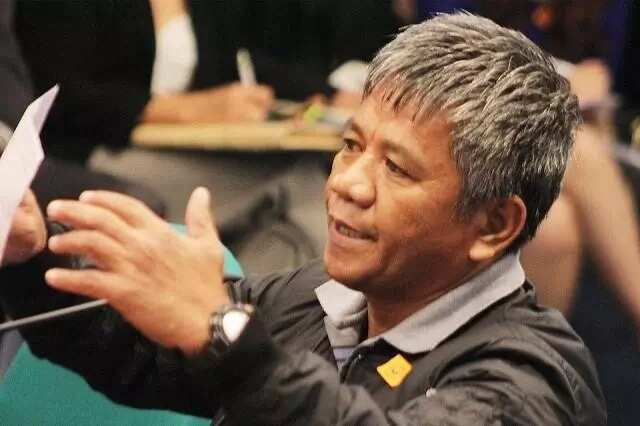 "I don't think he is capable if giving directive like that," said Communications Secretary Martin Andanar during a news briefing with media reporters.
READ ALSO: Netizens shoot strong opinions about Duterte's links to Davao Death Squad
Edgar Matobato, a 57-year old man who claims to be a former member of the Davao Death Squad, said during the hearing of the Senate committee on justice and human rights that President Duterte was the man behind the extrajudicial killings in Davao City.
"Ang trabaho namin ay pumatay ng mga kriminal katulad ng drug pusher, rapist, snatcher. Ganyan ang pinapatay namin araw-araw," said the Senate witness.
Moreover, Matobato narrated that after the bombing of the Davao Cathedral in 1994, the President ordered them to bomb a mosque and the killing of the Muslim suspects.
The Davao Death Squad has been the center of inquiry of many human rights advocates due to the popular belief that the notorious group is responsible for the vigilante and extrajudicial killings in the hometown of Duterte.
On the other hand, Martin Andanar pointed out that the Commission on Human Rights had failed to prove that the Davao Death Squad is a realy existent group in Davao City.
READ ALSO: Defiant Malacañang slams UN and defends Duterte's aggressive drug war
Meanwhile, Presidential Spokesperson Ernesto Abella said that Malacañang wod have to wait for proper investigations on the alleged crimes of Duterte claimed by Matobato.
"Whatever testimonies, whatever statements that the person is saying in his own statement and we have to await proper investigation regarding the matter," explained Abella.
Aside from these claims by Matobato, he also made explosive revelations on Duterte's plan to ambush Senator Leila de Lima in 2009 and on the involvement of Duterte's son, Paolo Duterte, on the illlegal drug trade.
The Davao Death Squad was known to be as the "Lambado Boys" in 1988.
READ ALSO: Duterte: "Pinatay ko talaga yung rapist nang walang kaawa-awa"
Source: Kami.com.ph