Millennials are considered to be the most confused individuals in today's society. They struggle in almost all aspect of life, from work to relationships and everything in between.
That is why we are giving you 13 things you should master in order to get through life with ease – or at least to lessen the frustration you are now probably facing.
Prolong your patience
It is undeniable that most of the millennials nowadays look for instant gratification. If we want something, we go for it. If we worked hard for something, we want the people to notice it right away. We have the technology to help us with everything and to ease up getting through almost everything we want done for the day. We want to achieve things right away like getting a job, a promotion, or anything else. However, that is not how life goes. We have to remember that patience is important. It might not be an easy way, but it would allow us to understand how life really works and how important it is to truly struggle for something that is worth it.
Personal communication is vital
Social media have replaced our personal lives. We communicate via Facebook or Twitter; we share moments through Instagram and Snapchat. We forget that they are humans, and like us, they need to feel your presence, need to hear your real voice, and need to spend quality time with you.
We've mastered the art of communication but we've failed in personal communication. We can be in a room full of people and will still have our face glued to the screen of our cell phones instead of chatting with the person next to us, who is also probably focused on the entertainment that's provided by his/her cell phone.
Nothing could ever replace personal communication, and that is one thing no amount of social media and technology can ever replace.

READ ALSO: 6 uplifting tips from Filipino movies on getting over a devastating heartbreak
Longer attention span
It is a fact: all of us, especially millennials have shorter attention span. One of the culprits for this fallback is the presence of smartphones. We cannot spend longer than five minutes to talk about one topic or stare at something breathtaking. It has been proven by the kind of videos we watch online. If we see that it lasts for around five minutes, we move on to the next. On the other hand, if only lasts for seconds to a minute, we click it and watch it from beginning to end.
Veer away from being apathetic
Although we have become more open-minded, we have also grown more apathetic. We might be able to tackle serious issues about life but we do not really do something about it. We don't care about what's going on in our neighborhood or community or we don't do anything about that stray dog being beaten by scumbags. We have become less interested in joining volunteer work for a cause.
Self-respect still matters
Have you seen the kinds of videos the young people are now posting on social media? They are more showy of our body parts. Girls have become obsessed in showing more skin. In the Philippines, we have even seen young ladies posting videos of their own versions of Pak Ganern involving their breasts. It is important to note that self-respect still matters, wherever you are and whatever your status in life might be.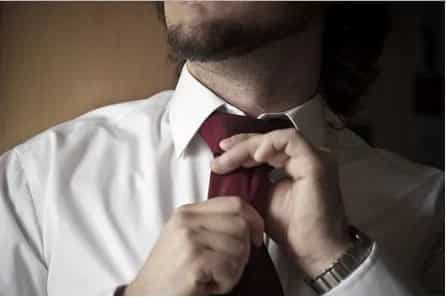 READ ALSO: Your wife would make you happy if you do this. It takes just 5 minutes!
Respect privacy
We have grown up with social media, and because of it, we have tended to take each other's privacy for granted. For example, just because you are in a relationship doesn't mean you automatically get the right to check on your partner's phone messages and Facebook chats. Come on! You know better than that.
Hard work will take you to places
Shortcuts require less time and effort but taking the long road is worth every sweat, every sleepness night, every boss' nag, and more.
Always stay humble
To make it short and simple, humility can take you to places. A little humility can do us a lot of good.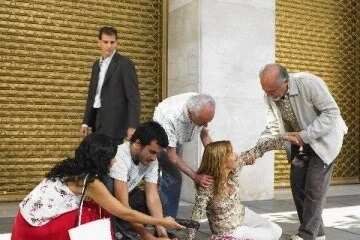 Learn to be independent
Do not depend on your connections to get what you want. Do not depend on your parents to do thigns for you and give you everything on a silver platter. Work hard for something and try your best to actually be independent – work your way up the corporate ladder without anyone's help or strive to provide for your own food and clothing (wants and needs) after you graduated from college.
READ ALSO: What does Eric Quizon has to say about Zsa Zsa Padilla's relationship?
Stop searching for attention
Attention is good, but do not clamor for it all the time. Wait for people to notice you and your work instead of actually telling everyone about it. It has something to do about humility as well. Remember: "We're important, we are, but we're important because we're human beings, just like the other 7 billion people on this planet."
Do not lower your expectations
In other words, do not settle for less.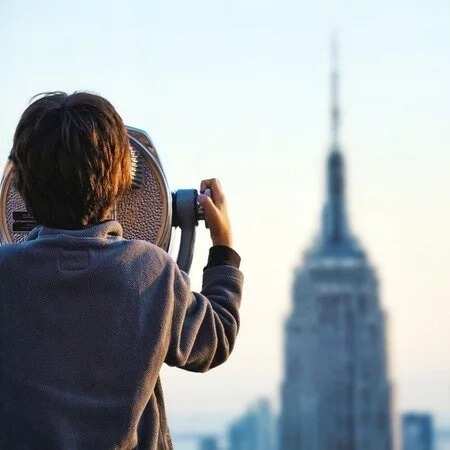 Connect with nature
You see people staring at their phones everywhere you go. According to research conducted by Common Sense Media, teenagers spend at least nine hours on their gadgets that they do not have the time to go trekking, hiking, and just connecting with nature.
Be happy
Whatever your status is or wherever you are in life, learn to be happy. Be happy with yourself, with how things are working on your life, and with the people surrounding you. Just be happy. -Kami Media
READ ALSO: An 80-year-old man rocked the outdoor gym