MMDA charges 1,115 violators with 'no contact' apprehension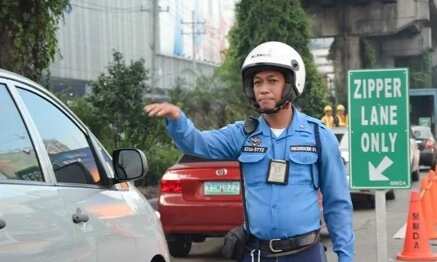 The Metropolitan Manila Development Authority (MMDA) was confident about the relaunch of the "no-contact apprehension policy" with more than 1,000 motorists charged due to traffic violations during the first four days of its implementation. 
Major violation cited was the 'no loading and unloading in prohibited zones' especially along EDSA which public utility bus (PUB) drivers often commit. MMDA Chairman Attorney Emerson Carlos shared that there is a 15-man team which monitors violations in major roads including Epifanio Delos Santos Avenue (EDSA), Quezon Avenue, Marcos Highway, Roxas Boulevard, Commonwealth Avenue, Diosdado Macapagal Avenue, and other busy thoroughfares.
The implementation of the policy started on April 15 and seeks to record motorists who observed traffic violations such as defying the closed door policy and bus segregation scheme, overspeeding, entering the yellow lane, beating the red light, making illegal turns, disregarding traffic signs, number coding, illegal counterflow, illegal overtaking, swerving, and other offenses.
The policy aims to reduce the traffic build up due to apprehending violators on the road. With the use of high definition closed circuit television (CCTV) cameras, Carlos hopes to "bring back discipline of drivers without the presence of traffic enforcers anytime of the day."
With its implementation, Carlos also sees it as a way to combat possible corruption through extortion and bribery.
"Because there is no human factor, such incidents are lessened," Carlos said. No payments have been received from the violators yet as MMDA is still to send the summons for the motorists who are identified using the camera-based license plate information in the data base available at the Land Transportation Office (LTO).
Ignoring summons served by the MMDA will result to inability to renew registration of vehicles in the future. Not being able to pay the fine for violations also earns the vehicle's plate number a place in the 'alarm' list of LTO. The said policy covers all types of vehicles.
Photo Credits: Canadian Inquirer
Source: KAMI.com.gh