It is evident that Nadine Lustre and James Reid or better known as JaDine are driving their fans and soon-to-be fans crazy with their on- and off-cam kilig moments.
However, there are some things that not all of their fans might already know, including the following:
Both serve as crying shoulders to each other. While it may be basic for a couple to be there when the other needs a lending hand and a crying shoulder, both Nadine and James make sure that their friendship remains even if the one is the cause for the other's sad moments. Above all else, the friendship should remain when they are not in good terms. Simply being there, even if no words were uttered, truly is an indication of their deep affection towards each other.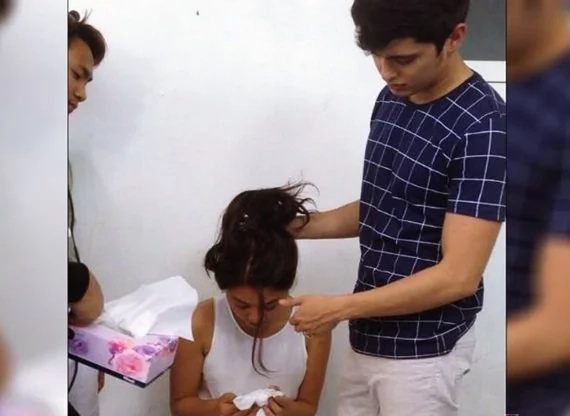 They are both creative. Both James and Nadine try to come up with something creative that involves the two of them. For instance, Nadine made a video of their OTWOL shoot in Lake Tahoe. James, on the other hand, likes taking candid but creative photos of Nadine whenever he gets the chance. It's their way of saying: "I really like you to make this much effort for you."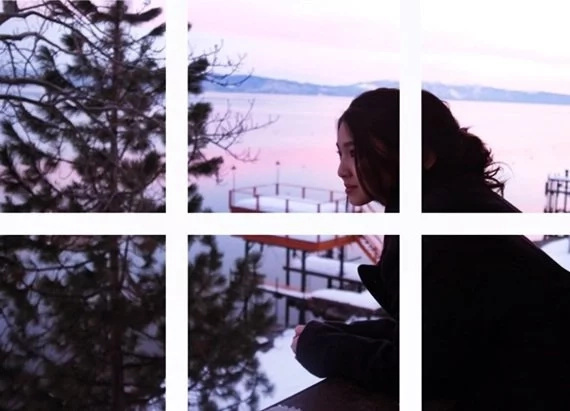 READ ALSO: Nadine Lustre shows how to do a fun yet painful workout with James Reid's sister
They show appreciation in public. Both know that they need to appreciate each other whether in public or in private. There is this unspoken promise that speaks how much they admire each other not only for being there for them but also for their beauty and talent. Their Instagram feeds are a testament of their appreciation for each other.
They have met their respective families. They make it a point to meet each other's family, not because they are "settling down" for good but because they know it is the right thing to do. IF you confess your love for someone, wouldn't be just appropriate to let your family meet him or her? Introducing your partner to your respective families is a sigh that you are taking this business  -- uhm, partnership – seriously.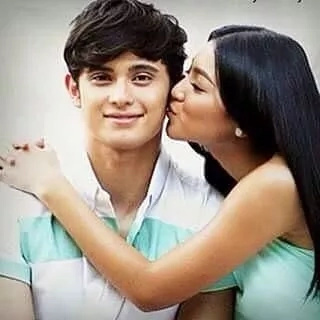 James is nocturnal, Nadine is a morning person. How do they meet? They make sure they have dinner every night as long as their schedules allow them to. They make every night a date night.
Actions speak louder than words, but words matter too. Aside from showing their love for each other through their actions, the JaDine tandem knows that it is still important to tell each other how they feel. It doesn't matter how you say it, just say it.
READ ALSO: #Nakakaloka: James Reid and JC Santos take their shirts off!
They both love Japanese culture. Could this be one of the reasons why one of their movies wa shot in Japan? The two have an unspoken love for the Japanese culture. In fact, James  was planning to bring Nadine to Japan for her birthday last year but their schedules didn't allow them to. Nonetheless, it's the thought that matters.
James knows that Nadine is OC (obsessive-compulsive). OC about him, maybe? Kidding aside, James disclosed that Nadine is OC especially when it comes to her Instagram posts. According to James, Nadine even set up a different account just to test how it would look like. If it looks great, then she would then post it to her real account.
Both love adventure time. The reel- and real-life tandem really loves going to adventures. This could be the reason why they take their careers as an adventure. Both started from scratch in showbiz, so every role they take and every place they go is an adventure.
They look forward to kissing scenes. James had already admitted that he usually gets excited whenever there's a kissing scene with Nadine. There's just too much kilig in their bones that they can't get enough of each other's kisses.  
READ ALSO: JaDine vs AlDub: Which is the "Pambansang Love Team"?
James fell deeper in love with Nadine in Lake Tahoe. It was during their shoot in Lake Tahoe when James realized he has this overflowing love and adornment for his partner Nadine. This could be one of the reasons why their Lake Tahoe scenes were truly magical.
They have started all over again. Like all couples, they too have been through rough times. Nadine recalls that she and James did not talk to each other four days. It was during their fight that James realized he would not like to live life without Nadine. -Kami Media
READ ALSO: #JaDineForever! James Reid admits falling further in love with Nadine
Source: Kami.com.ph