- Mistakes in the use of the lifeboat could have caused it to plunge into the water, and eventually leading to the death of one Pinoy electrical engineer
- Five people were injured in this incident, four of which are Filipino, who were all taking part in a safety drill
- The cruise ship is obliged to stay in port while the investigation is ongoing
Investigators are now looking at human error as a basis for the death of a Filipino crewman occurred on the world's biggest cruise liner called the Harmony of the Seas.
The 42-year-old electrical engineer died on Tuesday because he was on a lifeboat that detached from the liner in the middle of a safety drill. It plunged 35 feet (10 metres) into the water while the ship was still docked in the French port of Marseille.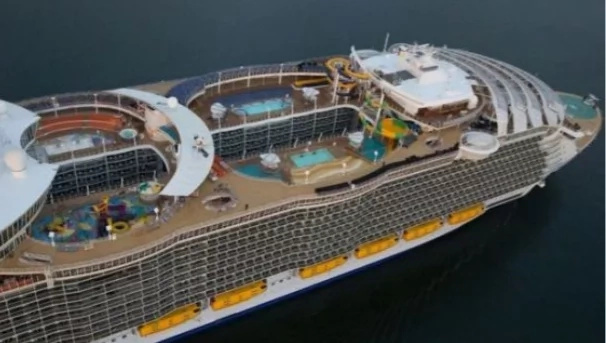 Marseille prosecutor Xavier Tarabeux revealed the investigation so far yielded no indication that the accident was caused by faulty equipment. Investigators are now trying out another angle: whether mistakes were made during the use of the lifeboat.
READ ALSO: Woman looked into a moving trash bag on the roadside and saved an innocent live
In addition to the 42-year-old Pinoy engineer, three other Filipinos and an Indian man were injured in the incident.
Safety drills
The men were busy carrying out a weekly safely drill on the 120,000-tonne ship as a part of their standard operating procedures.
Witnesses are being called in for questioning, while the Harmony of the Seas - which had been set to sail for Italy on Tuesday - has been forced to remain in port in Marseille as the investigation unfolds.
READ ALSO: 10 reasons why Ian Veneracion is the ultimate DILF
The owners of the ship, Florida-based Royal Caribbean,  announced that two of the injured men have already been discharged from the hospital, while two others with more grievous injuries were still undergoing treatment.
The Harmony of the Seas started its operations less than four months ago, around late May. It is 217 feet (66 metres) wide and 1,188 feet (362 metres) long, and has overtaken the Titanic as the world's biggest cruise ship. It is even longer than the Eiffel Tower is tall - the Paris landmark stands at only 984 feet (300 metres).
The ship is so spacious it offers seven 'neighbourhoods', with 20 restaurants, 23 swimming pools, a theatre and  a casino.
RELATED: Watch how this poor dog was rescued from a drowning death
Source: Kami.com.ph