Mary Jane is a 32-year-old mother and overseas Filipino worker who was sentenced to be executed through firing squad by the Indonesian government in the year 2010 after 2.6 kilograms of heroin was found in her baggage.
However, it was only in January 2015 when Mary Jane made the headlines, just after the Indonesian government rejected the country's appeal for clemency. It has been six years since the beginning of his case, but little has been known about it.
Here are 11 important things you should know:
1. Mary Jane found work in the country of Dubai as a domestic helper in 2008 but ended up not finishing her two-year contract because her former employer "almost raped" her.
2. In 2010, Mary Jane got another job still as a domestic helper, but this time, in Kuala Lumpur. Unfortunately, when she arrived in Kuala Lumpur, the job was no longer available.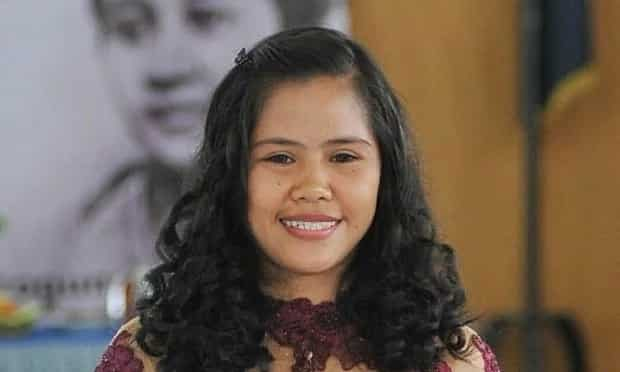 READ ALSO: Veloso's lawyers make heartbreaking plea for Duterte to fight for Mary Jane
3. Her god sister and neighbor Maria Cristina Sergio (Tintin), who offered her the job, asked her to head straight to Yogyakarta, Indonesia, and meet her friend. Christina provided her with a larger and $500 shortly before her flight. The bigger suitcase was said to accommodate all the new clothes Cristina bought for her.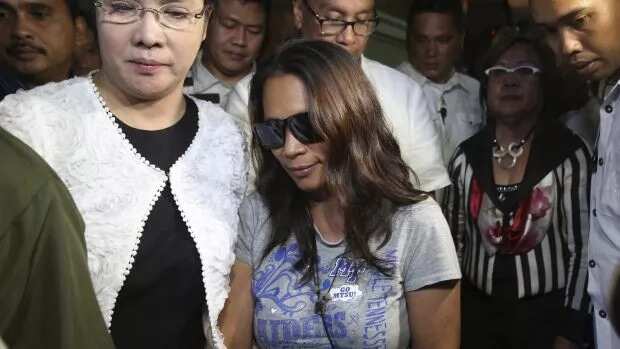 4. She arrived at the Audisucipto International Airport in Yogyakarta from Kuala Lumpur via Air Asia on April 25, 2010. However, her suitcase set off an alarm upon passing the X-ray scanner. It was here when everything changed. She was apprehended by the Customs and Excise Authorities.
5. 2.6 kilograms was found hidden inside the lining of the suitcase Cristina gave her. The drugs had a street value of $500,000. As a result of the confiscated heroin, Mary Jane was given the death penalty by the Indonesian government. It is important to note that the country has one of the toughest anti-drug laws in the world. Death penalty is given to people caught bringing processed drugs that are more than 5 grams.
READ ALSO: Duterte may visit May Jane Veloso, a Filipina worker convicted for drug trafficking in Indonesia
6. Between May and October 2010, communications were being exchanged between representatives of the Philippines and Indonesia. However, by October 11, 2010, the death penalty was meted to Mary Jane by the District Court of Justice of Sleman, Yogyakarta. On the same day, Mary Jane submitted a Letter of Intent to Appeal to the Court of Appeals of Yogyakarta. The services of Rudyantho & Partners were hired by Jakarta Philippine Embassy to handle the case of Mary Jane.
7. By November 2010, a private lawyer filed a Memorandum of Appeal with the Appeals Court of Yogyakarta. This is recorded as the first appeal. By February 2011, Rudyantho the second appeal or the Memorandum of Appeal to the Supreme Court of Indonesia was filed.
8. At the end of May 2011, the Supreme Court supported the Death Penalty sentence of Mary Jane. This was when then-President of the Philippines, Benigno Aquino III, filed for clemency. However, it took months before the letter for clemency was finally filed in August 23, 2011. The family of Mary Jane also wrote letters for clemency after they were informed by the Indonesian Government to write personal request for clemency addressed to the President of the Republic of Indonesia.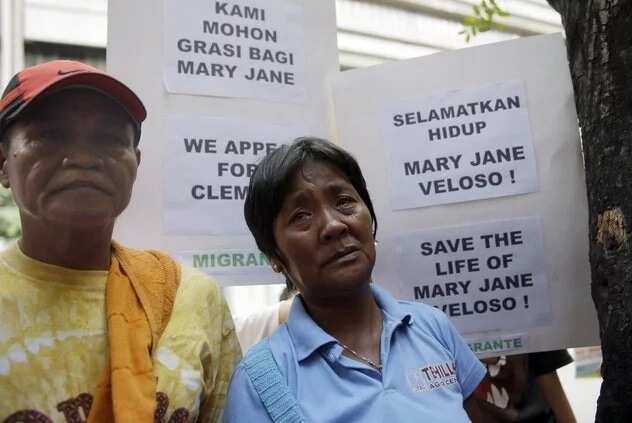 READ ALSO: Duterte approved Mary Jane Veloso's execution, says Indonesian President
9. On April 2012, the President of Indonesia wrote a letter to President Aquino acknowledging that he has received the letters and that they "will give [Ms. Veloso's case] a thorough and careful consideration in accordance with Indonesia's relevant laws and regulations."
10. On December 2014, new Indonesian President Joko Widodo rejected all requests for executive clemency, particularly for that of Ms. Veloso. It is important to note here that the past President of Indonesia, Susilo Bambang Yudhoyon, was not able to give a decision on the matter. And by January 2015, Mary Jane was already 11th in the death row list. There were 20 death convicts in 2015 who were schedule for execution.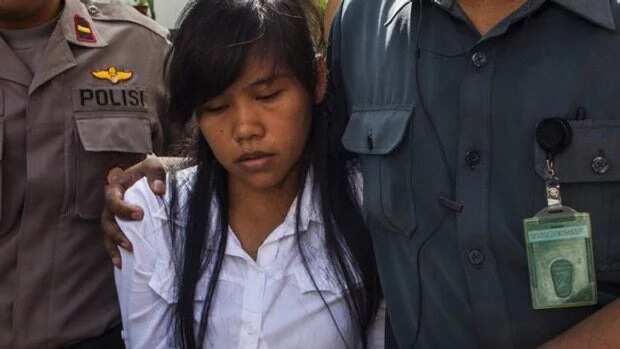 11. On April 27, 2015, President Aquino met with President Widodo during the 26th ASEAN Summit in Kuala Lumpur, Malaysia, and appealed for the commutation of Ms. Veloso's sentence. Two days later, at around 2:30 a.m., the DFA gave the announcement that the execution of Mary Jane did not pushed through.
The latest update about Mary Jane's case is related to present President Rodrigo Roa Duterte's visit to Indonesia after the 27 ASEAN Summit. Reports have it that the President gave the "go-ahead" signal to continue with Mary Jane's execution. However, the Philippine government denied such statement and argued that what Duterte told Widodo was that he would respect whatever the outcome of Indonesia's judicial process would be. -Kami Media
READ ALSO: Widodo audio proves Duterte condemned Veloso to die in Indonesia
Source: Kami.com.ph