- 15-year-old student stabbed his teacher to death for using his cellphone inside a classroom
- The suspect, who is a minor, immediately fled the scene but turned himself after his relatives persuaded him
- He confessed that two other boys planned the incident and draw lots on who will stab the teacher
A 15-year-old student stabbed his teacher thrice resulting to her untimely death after she reprimanded him of using a cellphone inside the classroom.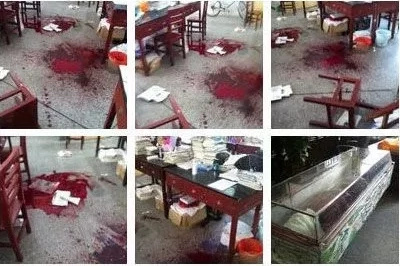 READ ALSO: Gorgeous teen's face disfigured after evil Thai gym teacher throws mug at her
On Sept. 13, a male Grade 9 student killed his teacher at the Pedro "Oloy" N. Roa Sr. National High School in Barangay Canitoan, Cala-anan, Cagayan de Oro. Vilma Cabactulan, 43, was rushed to the Madonna and Child Hospital in Carmen town after the incident where she later died.
"After he was reprimanded, the student attacked the teacher, who received three stab wounds on her back, and was immediately brought to Madonna and Child Hospital for medical intervention, but she expired later in the day," SPO4 Dominador Datahan said.
READ ALSO: Heart touching moment 400 kids sing a church gospel to their cancer-dying teacher
The suspect, who was not named because he is a minor, immediately fled after stabbing his teacher. He turned himself after he was persuaded by his relatives to the police. He admitted to stabbing his teacher, but confessed that two other students are involved in the incident. He added that they agreed to draw lots on who will stab Cabactulan.
Investigation is underway and PO1 Marian Mae Tolentino of Buluan Police Station's Women and Children's Protection Desk (WPCD) has to talk to the two other boys.
READ ALSO: 12-year-old Mangyan boy creates amazing toy cars out of old slippers to raise funds
Source: Kami.com.ph