- Video of Bruskobros telling an awkward bromance happening inside a car has gone viral
- The boys in the car create a skit to portray what the expectations and reality of people are
- Netizens share their laughs, comments, and different reactions
Last September 13, Filipino Vines, a Facebook page that shares hilarious local videos has posted a funny 'bromance' video. It's a video made by Brusko Bros., a group of Filipino teens doing skits and short films for Filipino vines.
They shared their "BROmance" video, which became an instant hit with almost 5 thousand likes as of posting.
Here's the setting, you're all boys inside the vehicle but it suddenly stops in an abrupt manner. All of your bodies push forward when the car reaches a screeching halt, but you 'accidentally' kiss the guy in front of you. How do you respond?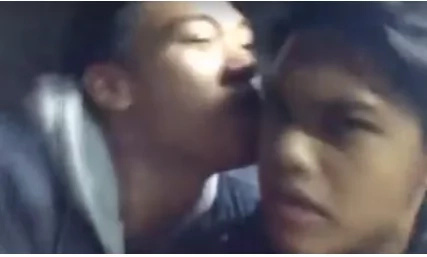 READ ALSO: Enraged student kills teacher after he was scolded
The Brusko Bros. has two answers for that situation. The first one is what people expect things to do.
People are expected to easily dismiss the whole situation as a 'no homo' thing. The accidental kisser would even affirm his masculinity by stating that he's not a homosexual.
Their 'reality' seems to be a bit far-fetched but nonetheless, still funny. They played with the reality that you couldn't always expect that other people are straight or gay.
READ ALSO: Nadine admits she's no saint after bashers called her pretentious
In the end, the other guy who was expected to get mad admitted that he was also gay!
Netizens have expressed their laughter and enjoyment from watching the bromance video.

This person laughed so hard that she even admitted to waking up her roommate from his boisterous laugh.

READ ALSO: #WalangTatawaChallenge: Could this be the next big thing we'll all be addicted to?
A netizen said that this video relieved her of her stress while another one gave a shout out to gays.

Because of this video, fans are now shipping the two together! This netizen got kilig from the two boys.

Despite it being scripted, it's still the sweetest "bromance ever," according to this person.

READ ALSO: Nakakaloka! 13 International shows that prove Filipinos can be batshit crazy
One guy from the video reiterated that he's a "solid" heterosexual guy.

Watch the entire funny skit made by Brusko Bros. below:
RELATED: FUNNY: This brave girl on a motorcycle invented a smart and hilarious way to fight garbage drivers!
Source: Kami.com.ph