- A video of a Pinoy band performing in the middle of what appears to be a forest has gone viral on social media
- The video features the group with their instruments performing a rock song in an area surrounded by trees
- The video owned by The Philippine Deuterium Exploration Project now has more than 100 thousand views from netizens who seem to have enjoyed their performance and their stage which is surrounded by trees and plants, far from the usual rock band stage setup
Music is life. Filipinos seem to have developed sets of genes which make us love music so much. This is very obvious in our day to day living.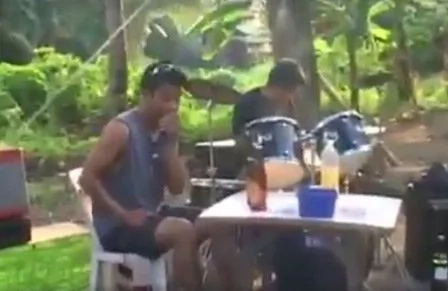 Most Filipino families normally start their day by playing their favorite songs early in the morning. We see people in the streets dancing to burn calories and kick-start their days.
We see runners and those who are jogging with their headphones on, listening to their favorite hits while they hit the road with their morning routines.
READ ALSO: Satanic metal band frontman got elected to town council against his will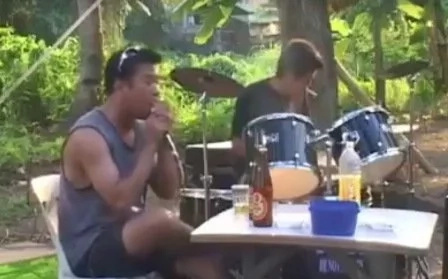 At night, there are also those who prefer to listen to love songs before going to bed. There are also those, who can't sleep, who prefer listening to various relaxing songs to eventually be able to sleep.
While many musicians prefer to have their music be heard by millions, there are those who are content with just expressing what they feel inside through music even if nobody is listening.
A video of a Pinoy band performing in the middle of what appears to be a forest has gone viral on social media. The video features the group with their instruments performing a rock song in an area surrounded by trees.
READ ALSO: Halimaw: This group did an a capella version of famous #PakGanernChallenge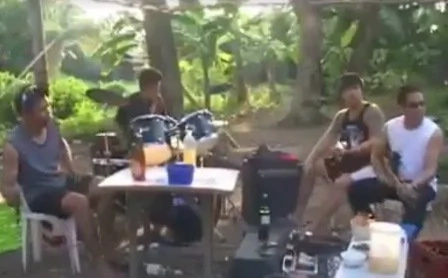 The group appears to be enjoying the area where they're performing even if nobody's watching them. They're also spotted drinking beers while performing.
The video owned by The Philippine Deuterium Exploration Project now has more than 100 thousand views from netizens who seem to have enjoyed their performance and their stage which is surrounded by trees and plants, far from the usual rock band stage setup.
RELATED: 12-year-old girl got real ants living in her brain, and it's absolutely horrible
Source: Kami.com.ph