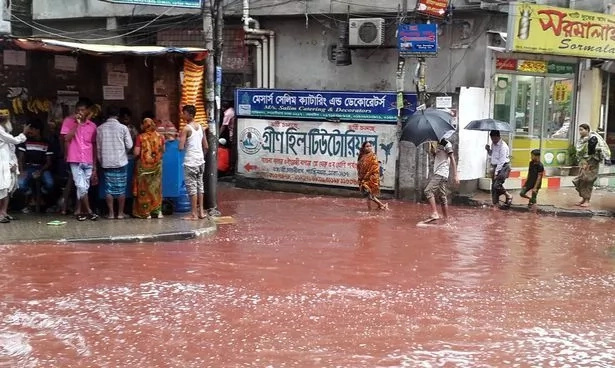 - Muslims of Bangladesh slaughter livestock during the annual 'Feast of Sacrifice' to commemorate the test of faith of the Prophet Ibrahim
- The police allow livestock to be slaughtered in certain designated areas
- However this year heavy rains have caused the streets of the capital city Dhaka to be literally ran red in a cocktail of floodwater and blood
The Muslims of Bangladesh slaughter livestock every year to mark the Eid al-Adha, or the Feast of Sacrifice.
In the capital of Bangladesh, Dhaka, police allow animals to be slaughtered in designated areas such as car parks, garages and alleys. However, heavy rains washed the blood off the corpses and down the narrow streets of Dhaka.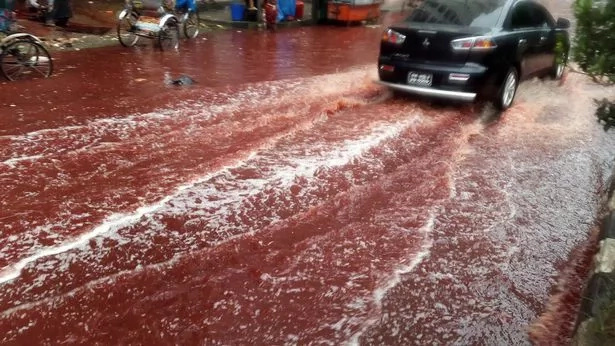 READ ALSO:This Thai man fights a monkey for peeing on his motorcycle
For some time the streets of the city reminded the album art from some death metal band.
The annual celebration commemorates the test of faith of the Prophet Ibrahim. The meat of the animals is shared among family, friends and poor people.
READ ALSO: 12-year-old girl got real ants living in her brain, and it's absolutely horrible
READ ALSO: Russian cops message before being executed made him a hero
Source: Kami.com.ph