EDITOR'S NOTE: This column contains themes, images and language that are not be suitable for minors. Parental guidance is strongly advised.
A video showing a furious wife violently assaulting the mistress of her husband went viral, with netizens arguing whether the woman deserved to be physically attacked or not.
The video starts out with the wife confronting the mistress who was sitting inside a vehicle. The wife then proceeded to beat up the mistress and grab her by her hair.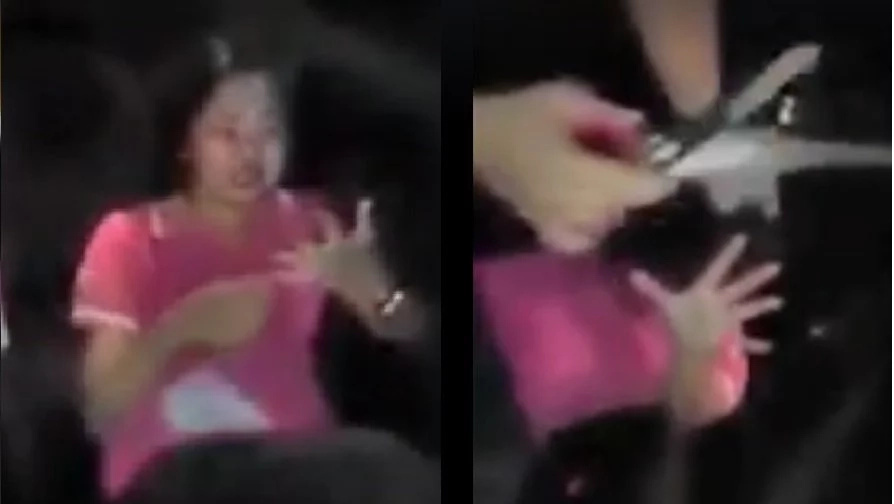 READ ALSO: Tunay na ina: Severely injured mommy dog brings food to her hungry puppy
Her companion then gave her scissors, which she tried to use to cut off the hair of the mistress. When the mistress tried resisting the attack, things got bloody between the two.
Both of the women suffered bloody cuts but the mistress got the worse injuries. After the wife succeeded in forcing the mistress out of the vehicle, the physical attack continued.
READ ALSO: 'Budol-budol' woman caught stealing in Isabela violently attacks eyewitnesses
She knocked down the mistress and was able to cut some areas of her hair. Fortunately, a man arrived at the scene to calm down the situation. He then helped the bloodied mistress get on her feet.
Many netizens felt that the wife was excessive in her revenge against her husband's mistress and that she should have just made a complaint to proper authorities about the adultery. They said that the mistress could even file a case against the wife for physically assaulting her.
However, there are some netizens who felt that the mistress deserved to be physically assaulted for destroying a family and that she should have just allowed the heartbroken wife to cut off her hair.
SHARE this shocking video with your family and friends!
READ ALSO: Buti nga sayo! Pinay beats mistress while dating her husband in a fancy resto
Source: Kami.com.ph