- President Duterte gave marching orders to PNP Director General "Bato" dela Rosa to rid the country of drugs within six months
- The number of surrenderers have reached a plateau at 600,000
- Bato does not want to fail in the drug war, which was why he imposed such quota on policemen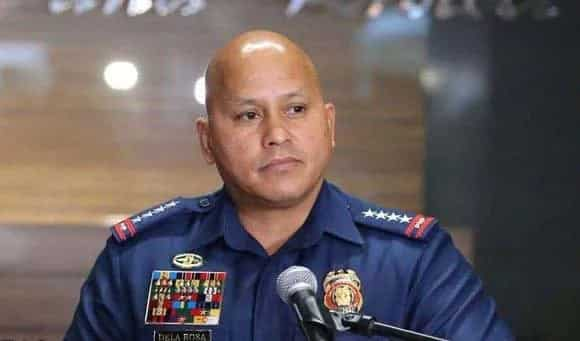 Despite the thousands of drug suspects who surrendered with thousands also killed in the process, Philippine National Police Director General Ronald "Bato" dela Rosa imposed a staggering quota of 1.8 million drug surrenderers within six-months.
Bato was still unsatisfied with the way policemen are curbing the drug problem, which was why such an outrageous number was imposed.
READ ALSO: Lawyers of Veloso asks Duterte to take the cudgels for client
"Kulang pa 'yan. Dagdagan pa natin. Kailangan nating ma-reach 'yung 1.8 million," said Dela Rosa to police officers of the Eastern Visayas police regional office in Leyte last Wednesday.
Around 600,000 drug surrenderers have been recorded. However, with the numbers reaching a plateau, the PNP
Chief is now bent on increasing the numbers and stepping up the game.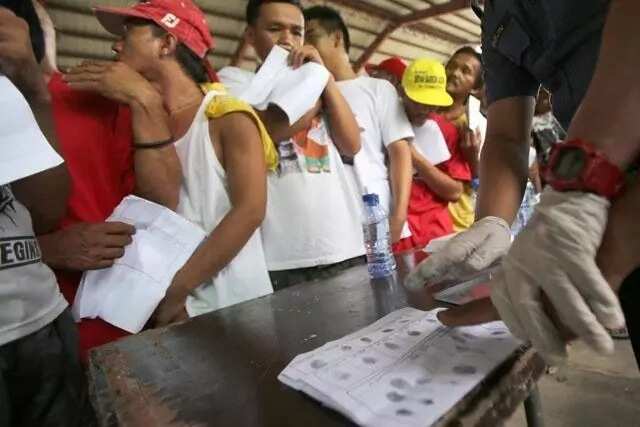 Based on PNP statistics, covering the period from July 1 to September 14, there were 712,730 drug personalities who surrendered. Out of the number, 659,868 were pushers while 52,862 were pushers.
Coincidentally, along with this increased number of surrenderers, the number of drug suspects has also risen.
As per reports there have already been 2,035 drug-related killings that occurred since President Duterte assumed office. PNP stats shows 1,506 deaths which arose out of legitimate police operations. There were also those who were arrested.
READ ALSO: Lacson urges Duterte PR team to speak in one voice
The President also launched Oplan Tokhang, where policemen visit the houses of those who are included in the infamous drug watch list of the President. According to the PNP, they have already visited almost one million houses under the said plan.
Bato said that the main purpose why he constantly visit PNP regional offices in the province is to motivate policemen.
Bato dela Rosa reiterated the marching orders that President Duterte gave wherein they need to curb the Philippine drug problem in six months. He noted that if they don't act fast and be more aggressive, they will not realize that six months have lapsed and they would be the laughingstock at having lost the Philippine drug war.
READ ALSO: Revealed: Duterte conspires with China to kill US alliance
Source: Kami.com.ph