- President Rodrigo Duterte's war against drugs has garnered heavy criticism from the international community
- In response, UN representative Cecilia Rebong says that Duterte never ordered any order to shoot to kill drug suspects
- She encouraged the international community to support the anti-drug campaign of the Philippines
Cecilia Rebong, the Permanent representative of the Philippines to the United Nations, defended President Rodrigo Duterte's war against drugs.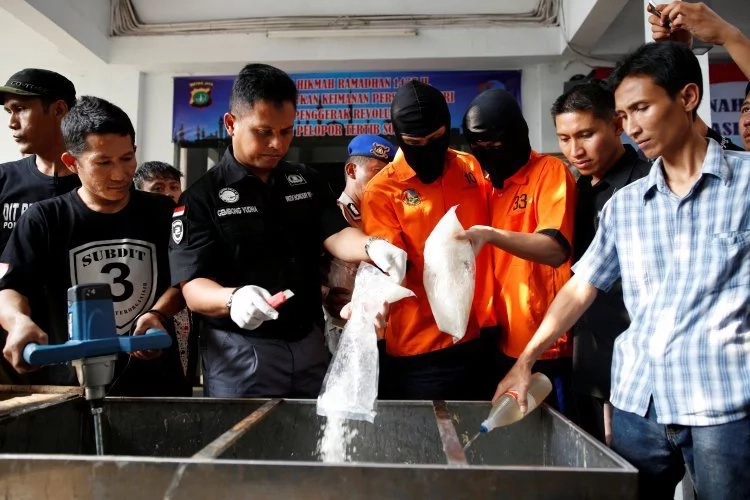 According to the UN envoy, Duterte never ordered the police to "shoot to kill" suspects of drug crimes.
Her statement came after the UN high commissioner for human rights Zeid Ra'ad Al Hussein heavily condemned the high rate of killings in Duterte's fight against drugs.
According to the Department of Foreign Affairs (DFA), the ambassador presented her statement in the 33 Session of the UN Human Rights Council on Wednesday.
READ ALSO: Veloso's lawyers make heartbreaking plea to Duterte to fight for Mary Jane
She clarified to the UN council that Duterte's only command to the cops was to defend themselves when their lives were at stake during instances with violent drug suspects. The police have the authority to kill in self defense.
She reiterated that the Duterte's drug war is deeply endorsed by the majority of the Filipino citizens, given that the President won the elections in a landslide on the platform of eradicating drug related crimes.
She told the delegates present at the UN council that Duterte respects human rights and the rule of law. She pointed out that the President even reminded non-governmental organizations to report any killings that violated human rights.
READ ALSO: 4 shocking proofs of Duterte's conspiracy with China to kill US alliance
Rebong's speech also explained that the killings resulted from legitimate police operations and targeted drug suspects.
The DFA promised the international community that "the  government is investigating these killings committed by vigilante groups and drug syndicates, and is committed to bring the perpetrators to justice."
The envoy further said that "the Philippines denounces and does not resort to extrajudicial or arbitrary executions, and is gravely concerned about accusations purporting that the administration tolerates such actions."
She assured that any violations of human rights will be investigated and appropriate actions will be taken.
READ ALSO: Laban na 'to! LP leader slams tough-talking Duterte for his careless statements
She finally encouraged the international community to support Duterte and his fight against the scourge of drug related crimes in the Philippines.
Source: Kami.com.ph