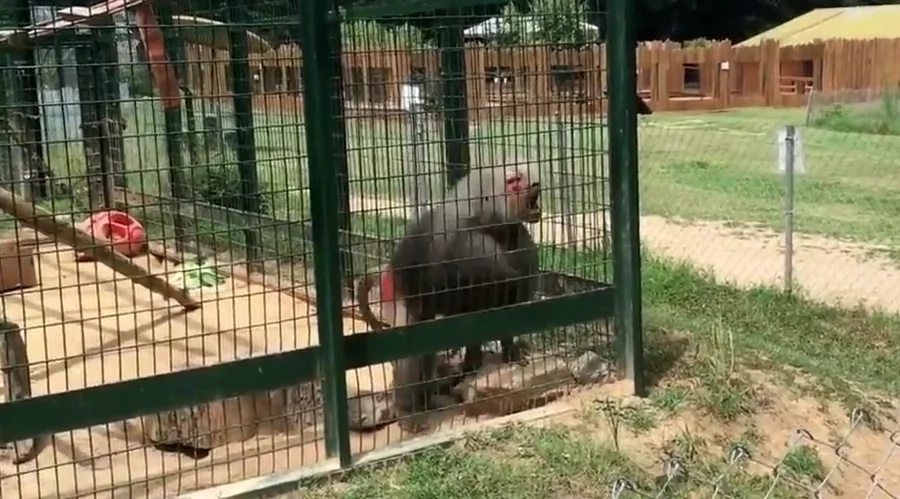 - A family went to a zoo in Colorado. There they approached a baboon in a cage
- During an attempt to feed the caged baboon, the ill-tempered beast grabbed a handful of its feces and threw it at the eager littel girl
- The shocked child's reaction was hilarious and went viral across the internet
A family in America came to watch a caged baboon in a zoo. However it seems the monkey was in a very ill mood.
The father asks his children if they see the monkey.
When one of his daughter's attempts to feed the baboon she approaches way too close to his case.
READ ALSO: Thug knocks out girl for trying to protect her boyfriend
The angry baboon scoops a large chunk of poop and throws it at the little girl.
The girl, covered in monkey feces, walks back in dismay. Her sibling is laughing at her and her father is shocked.
The little girl is fighting back tears as she screams: "EW! I hate this place!" and runs away.
READ ALSO: Amazing moment a tiger ripped off a car bumper
READ ALSO: This Thai man fights a monkey for peeing on his motorcycle
Source: Kami.com.ph