- DND official insists that the country should consider buying military equipment from different companies from around the world and not only from its treaty allies
- The President has ordered Armed Forces officials to go to Russia and China together with Defense secretary to check for the best equipment for the country
- Most of the present military equipment are bought from the United States, one of its treaty allies
Department of National Defense (DND) Public Affairs Service director Arsenio Andolong believes that the country should buy military equipment from different companies and not only from treaty allies.
Andolong said that all companies should be given equal opportunities in terms of buying equipment for the purpose of modernizing the Armed Forces based on Republic Act 9184, otherwise known as the Government Procurement Reform Act.
"One important point I have to make is under RA 9184, we must open our projects for bidding to all proponents regardless of their country of origin. We do not and cannot limit it to our traditional allies only," Andolong said.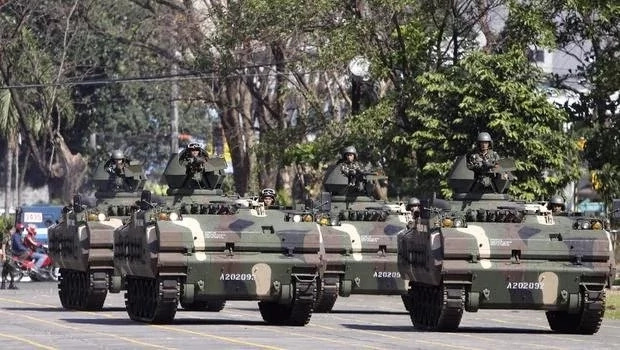 READ ALSO: 4 shocking proofs of Duterte's conspiracy with China to kill US alliance
It can be recalled that President Rodrigo Duterte ordered Defense Secretary Delfin Lorenzana to escort officials of the Armed Forces to China and Russia to search for the best equipment that can be used by the country's military forces.
As of present, Lorenzana has yet to schedule a trip to any of the countries mentioned by the President.
"As far as Chinese or Russian equipment, any plans to acquire them would have to undergo the Defense System of Management process. Although the DND and AFP have taken their hardware as well as those of other countries into consideration in the past and we will continue to do so in the future," Andolong said.
READ ALSO: Dedma! Ballsy Duterte intentionally ignored Obama at Laos summit
The Philippines need equipment that can be used for disaster response as well as those that can be used for communications. He added that the country also needs more helicopters and armored assets.
Another factor that comes into play when procuring new equipment is the costs and interoperability with their current platforms.
"Some of them are cost, interoperability with our current platforms and personnel capacity, and worldwide availability of spares. As of now, everything is up in the air because our modernization is only into its second horizon and our security environment is constantly evolving," Andolong said.
It has been reported that most of the equipment used by the military is from the United States, its treaty ally. -Kami Media
READ ALSO: Frustrated Trillanes accuses Duterte of bias against USA
Source: Kami.com.ph