- Kris Aquino is dubbed as the nation's Queen of all Media
- Whatever she does, she is sure to attract all types of reactions from hate to love to laughter
- Here are some of her most controversial and outrageous moments
Kris Aquino, the sister of former President Benigno Aquino, is one of the most iconic media personality in the Philippines. Dubbed as the country's Queen of All Media, Kris Aquino is a colorful ball of controversy, intrigue, and entertainment who has greatly impacted the Philippine pop culture.
Whatever Kris Aquino does, she is sure to snag headlines, and often times for being her outrageous self.
Here are 9 of some of the amazing, controversial, and shocking moments of the beloved Kris Aquino.
1. Kris Aquino reveals cleavage in controversial dress
The Philippines is a conservative country when it comes to fashion. Therefore, it was no surprise that her outfit during the Metro Manila Film Festival (MMFF) in 2012 garnered the outrage of the netizens.
Kris Aquino wore a green gown with a very DEAP neckline, showing her cleavage. Her dress was so outrageously controversial that netizens talked more about the gown than the winners of the MMFF awards night.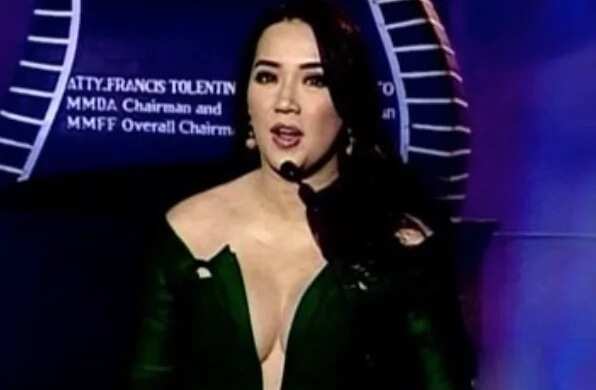 READ ALSO: Heroic moment stranger pulls a man out of a hard burning car
2. Kris Aquino uses the presidential chopper
Being a sister to former President Benigno Aquino III apparently has its perks. To travel to a Liberal Party Political Sortie, Kris Aquino travelled in style in the presidential chopper.
However, this drew the ire of the netizens, with many saying that she was thick-faced and "pa-importante." Kris Aquino was not the President nor a government official and therefore many questioned why she was using the Presidential chopper.
Many said this was a slap to the tax-payer's money.
However, the President defended his sister, saying "Hindi ko rin nakita kung ano 'yung pinuna nila. Tanong ko lang: siguro batid naman nang lahat na isa siya sa pinakamalaking individual taxpayer."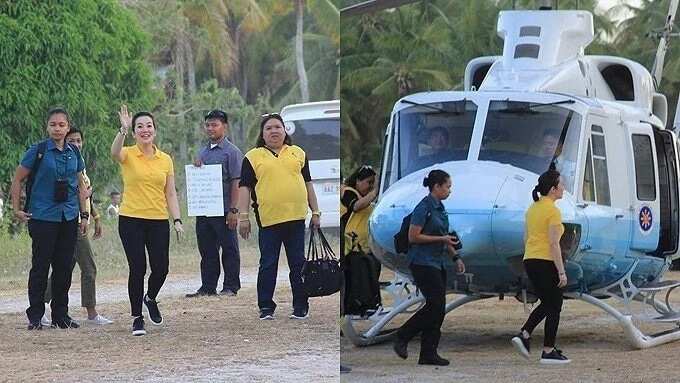 3. Kris threatens James Yap that her brother is the President
Again, Kris Aquino is fond of using the term "my brother is the president. During the peak of her fight with James Yap, she threatened the basketball star saying "Baka nakalimutan mo, may three years pa ang brother ko."
At that time, Kris Aquino accused James Yap of being unfaithful. She also accused the basketball star of making sexual advances on her.
Clearly, Krissy is using the presidency as a tool to force her will. However, when asked about her statement, she explained that she did not seek help from her brother.
In the end, James Yap and Kris Aquino separated.
READ ALSO: 10 times Kris Aquino looked superbly fabulous!
4. Insensitive remark about a post-APEC sunburn
Being the President's sister, Kris Aquino often has to mingle with Philippine politics. When the Philippines finally hosted the APEC summit in 2015, Kris was tasked with entertaining and accommodating the wives of high ranking officials of other countries among other VIP guests.
While on duty, Kris Aquino got sunburned on the shoulder. She took a selfie and posted it on Instagram, comparing it to the hardships that commuters had to face during the APEC summit.
Because the APEC summit was such an important event, many major roads were closed and thousands of commuters had to walk under the hot sun to reach their work.
Netizens did not find Kris Aquino's "joke" funny at all. They called her insensitive and elitist, saying that being sunburned from standing with dignitaries is quite different from being sunburned walking for kilometers in the scorching hot streets of Manila.
One even dared Kris to walk from Manila to Cavite.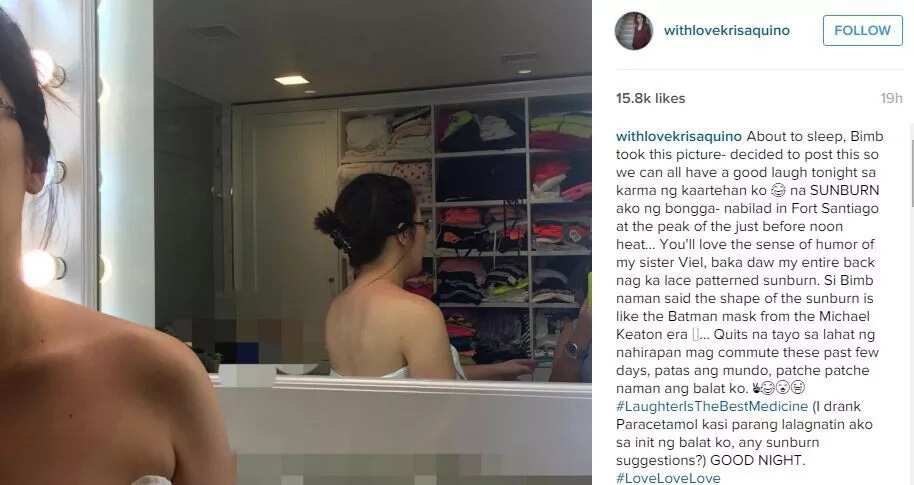 5. Proud Kris Aquino calls herself Oprah Winfrey of the Philippines
Being the Queen of All Media, Kris Aquino is often proud about her status.
During an interview of the cast of "The Amazing Spiderman" in Singapore, she told Jamie Foxx that "Many people consider me as the Oprah Winfrey of the Philippines."
Netizens expressed their embarrassment, saying that she is simply too proud. Even Dj Mo criticized her on his Instagram account.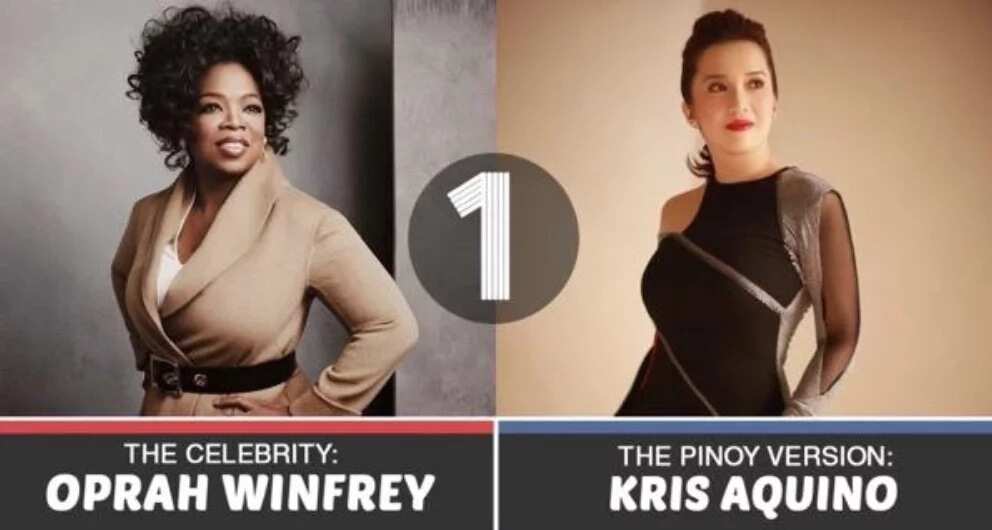 6. Kris Aquino accuses Joey Marquez of infecting her with STDs
What could possibly flip the Philippines upside down? Well, a battered Kris Aquino.
Kris Aquino revealed that she was abused by Joey Marquez. According to Krissy, he infected her with an STD, threw a phone bill at her face, and even burned their bed.
Of course, Joey denied all the allegations. Whatever the case and whoever was right, any person should not have to go through all the publicity that Kris experienced. Netizens defended her, bashed her, told her that she lied, and many more things.
Through all the mess, Kris Aquino surpassed all the commotion is is back in business.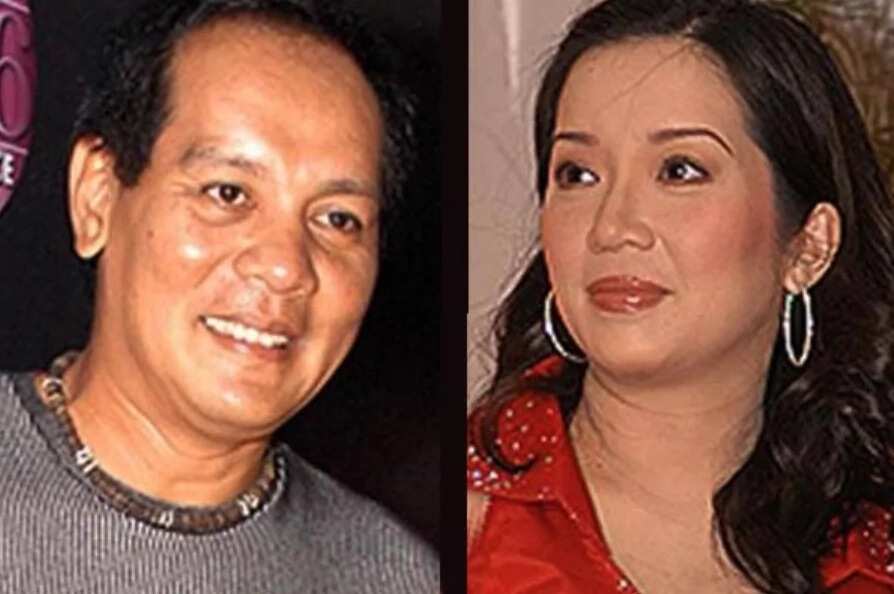 READ ALSO: Emotional Kris Aquino finally reveals why she broke up with ABS-CBN!
7. Kris said she grabbed Marquez's genitals
When Kris was fighting her ex-husband Joey Marquez over infidelity issues, the Queen of all Media said she was so enraged at Joey that she wanted to grab his genitals and crush it.
"Totoo, I admit it," she said, "I grabbed his genitals. I wanted to crush it. I told him, ilang beses mo ba ako kailangang gaguhin?"
8. Ignorant Kris Aquino asks who is "#Tomiho"
Famous couple Tommy Esguerra and Miho Nishida, or also known as "Tomiho," is deemed to be a match for the super popular love team AlDub.
In a photo posted by Kris Aquino, a fan questioned, "From ,Japan pag ma guest  nyo po ang Tomiho embrace them with your beautiful heart as always"
Kris replied saying "Sorry to be ignorant, who are Tomiho? Singers?"
Netizens bashed Kris Aquino for being rude and ignorant about Philippine pop culture.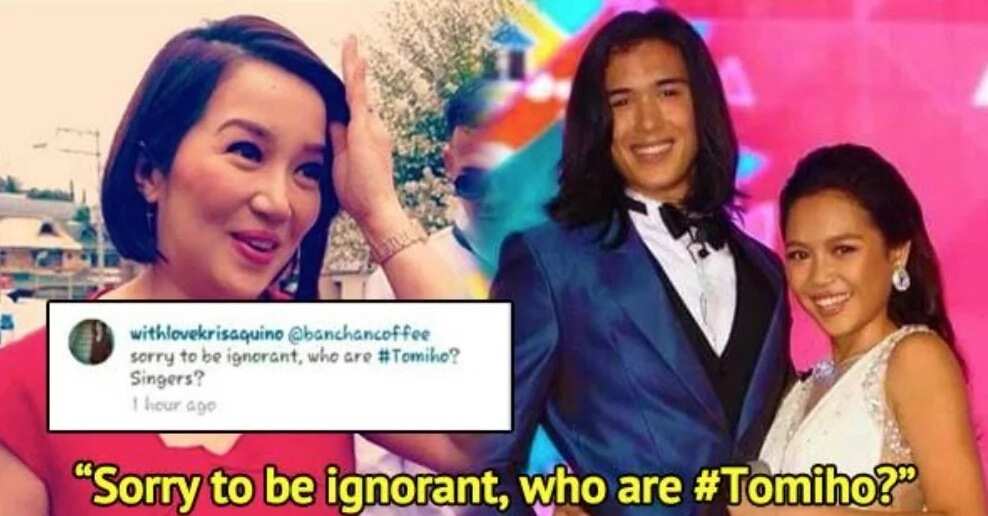 9. Kris Aquino falls off stage
In the show GMA Supershow from the 90's, Rene Requiestas and Kris Aquino were to sing a duet as a publicity for their romantic-comedy film "Pido Dida."
However, as the two were walking down the stage, Kris Aquino fell off the stairs.
Netizens had mixed reactions. Some laughed, some pitied the actress, and some blamed the faulty stage construction.
Source: Kami.com.ph