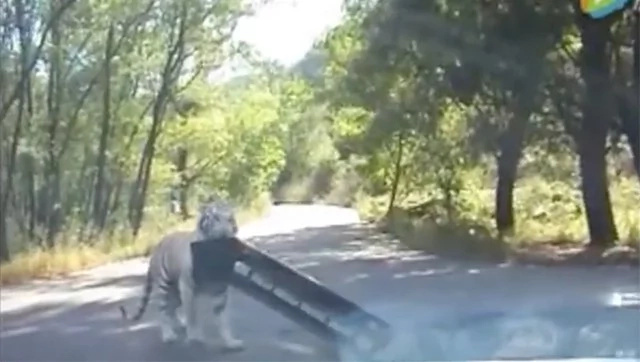 - A Chinese couple were enjoying a safari when their car was approached by a curious tiger
- The tiger calmly approached their vehicle and with one easy moment tore the bumper right off the car
- The couple was amazed by the animal and didn't actually seem saddened by the damage to their car
In this hilarious video a tiger approaches a car on safari and bites off its front bumper.
A Chinese couple was enjoying a safari tour when they came across a white tiger. The curious tiger slowly approaches the car and bites into the cars plastic bumper.
READ ALSO: Thug knocks out girl for trying to protect her boyfriend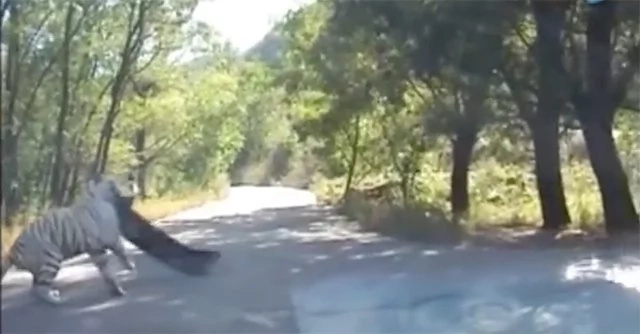 With an easy tug the vehicle's front bumper comes off to the couple's amusement. The woman asks her husband "What are we going to do now?" and "How expensive is the damage?"
Eventually the couple get their bumper back but it looks like it's in no condition to be put back on the vehicle.
READ ALSO: Are you fast enough to steal a Rolls Royce hood ornament?
READ ALSO: This Thai man fights a monkey for peeing on his motorcycle
Source: Kami.com.ph