– Two boys had been out of the womb for 11 days but they had not been together since
– One of them was diagnosed with rare desease, but his brother managed to say him "Goodbye"
– The photo has gone viral with likes and shares from people in Canada, Ukraine, United Kingdom, and other parts of the globe
Tommy Buchmeyer and Brandy Guettler became the proud parents of twin boys Hawk and Mason on August 18th.
But one of them, Hawk, was diagnosed with congenital diaphragmatic hernia (CDH), a rare condition where the diaphragm does not fully form, also inhibiting for the lung to grow fully.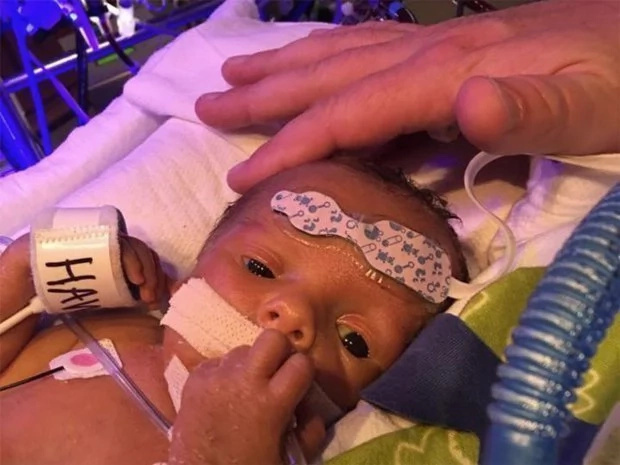 READ ALSO: Old man saves a woman trapped in burning car
Soon after the baby underwent surgery. His parents also created a page on Faceboo called "Mason and Hawk" to keep their family and friends updated on twins' heath conditions.
A day before surgery Mason was feeling fussy the whole day which prompted one of the nurses to have the two boys lie next to each other. "So we laid him there and all of the sudden as soon as he felt Hawk, he reached his arm out and grabbed him and just started to smile. The two of them knew they were there for each other," says Brandy.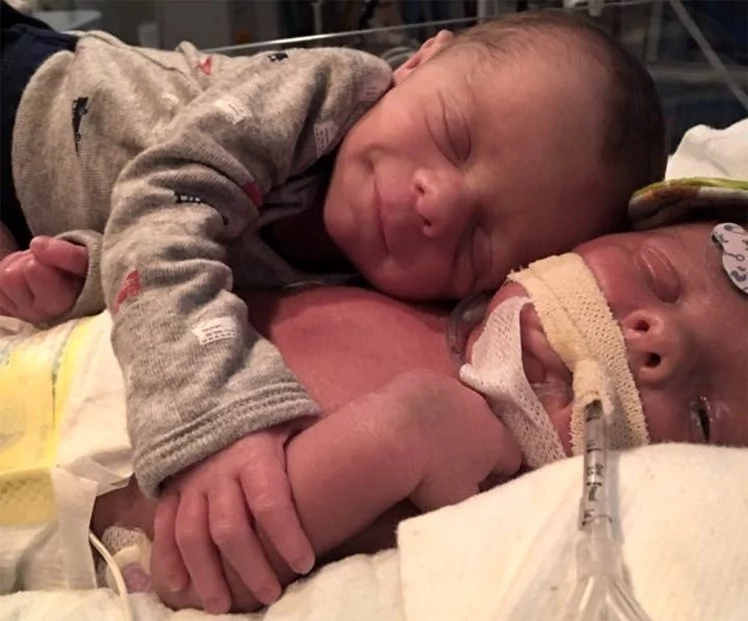 READ ALSO: Pregnant woman gets ultrasound next to her terminally ill mom
"The whole ordeal is as bad as you can get. The doctors aren't giving us false hope. We know it's a long shot," said Tommy.
But on September 7th, the family revealed horrendous news that his baby boy Hawk had died.
"Our hearts are saddened this morning as our sweet little man was called home to be with Jesus. He went very peacefully and we know he's no longer suffering. Please give us some time to grieve and try to start the healing process."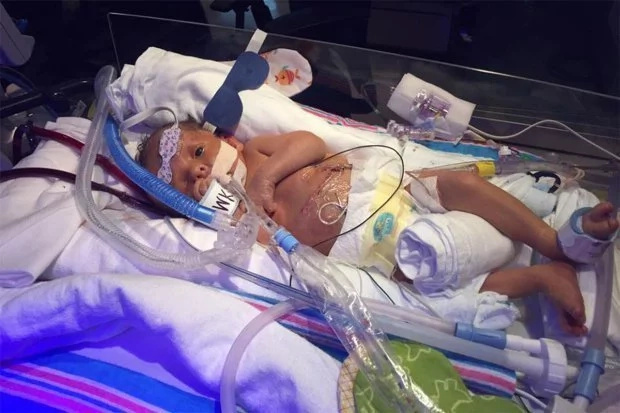 READ ALSO: Parents throw the most awesome birthday party for terminally ill daughter
Source: Kami.com.ph