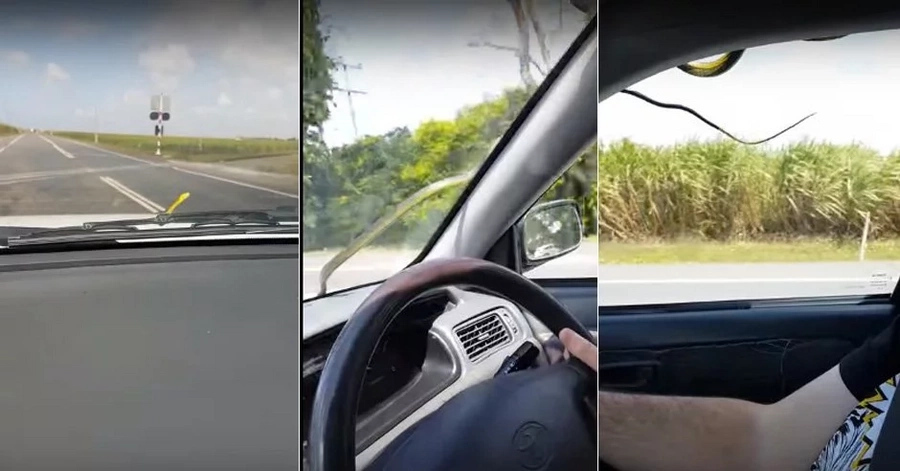 - An Australian couple have spotted a snake trying to climb into their car while they were driving down the highway
- The green little snake slithers across the hood, windshield and side windows trying to find  a way in
- When the car stops the little snake finally climbs 
An unsuspecting driver from Australia found this little snake clinging on his windshield on a highway.
The passenger Gaby McCloskey remarks laughingly: "It's foaming at the mouth."
"He's f***ing furious too," adds the driver.
The passenger screams as the snake slithers toward the windshield, attempting to get inside.
However, everything went well when the snake. The car stopped and the snake crawled off by itself.
READ ALSO: A snake in the grass makes a policeman squeal and run 
Source: Kami.com.ph