A snake in the grass makes a policeman squeal and run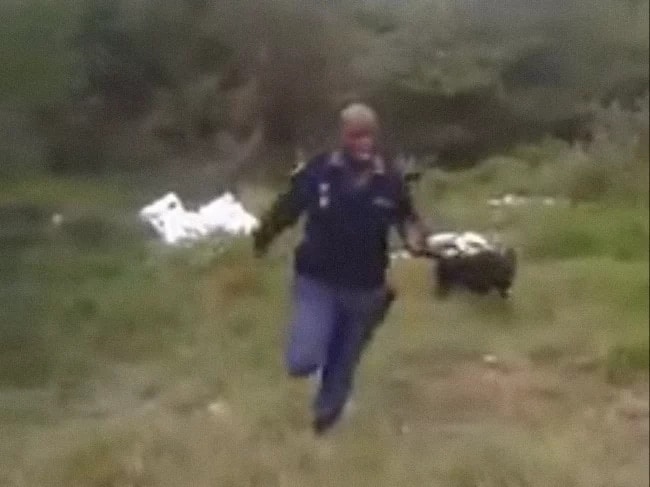 - A police man in South Africa is training with his police dog 
- He lets the dog off the leash and sends it to look for something in the tall grass
- However the dogs finds something very different in the grass. When the policeman sees that it's a snake he runs away screaming like a little girl!
A policeman running away from a snake and screaming has gone viral on the internet.
In the video the policeman sends his service dog into the high grass. The dog wants to show his owner something and the curious policeman goes up to see what his dog found.
READ ALSO: This Burger King employee punishes kids for laughing at him
However, the burly policeman was in for a shock. When the well-built officer sees the snake he screams like a girl and runs away as fast as he can.
Well, to be quite honest, the officer had something to worry about. South Africa is home to some of the most venomous snakes in the world including the legendary Black Mamba, the Boom Slang and the Spitting Cobra.

READ ALSO:  Video compilation of animals attacking each other
READ ALSO: A violent addict stabbed a teenager in the neck with scissors
Source: KAMI.com.gh