Sandro Marcos gets flak for wrong spelling on new Twitter post
Sandro Marcos did it again! The young Marcos once again caught the attention of netizens for another embarrassing tweet.
It is easier for people to find faults and flaws on celebrities as some people tend to look up at them as role models. Sandro Marcos is from the line of one of the most powerful political clan in the country and is currently pursuing his studies at The London School of Economics and Political Science.
While his family lineage and educational background always get the "ooh's" and the "aah's", it seemed that some people think Sandro Marcos is careless with his tweets. Below are the four instances that Sandro Marcos embarrassed himself in social media.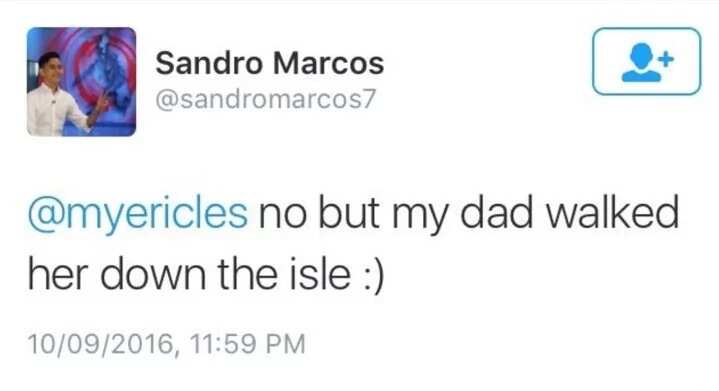 READ ALSO: Reviving the Marcoses: Sandro, #WinADateWithSandro flop
Wrong spelling
Sandro Marcos replied to a tweet of a certain @myericles saying, "no but my dad walked her down the isle :)". Unforgiving netizens pointed out that it should be "aisle". The tweet is already deleted, but not before gossip websites took a screenshot of the embarrassing tweet.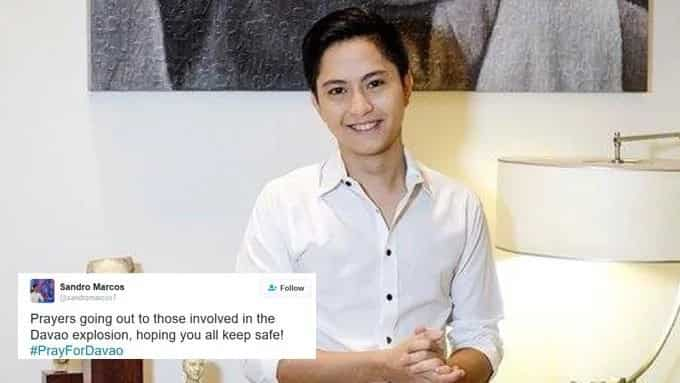 "Involved" in Davao bombing
In the light of the Davao bombing incident earlier this month, celebrities offered their sympathies to the victims. Sandro Marcos tweeted that he is concerned with those who involved in the incident. His tweet read, "Prayers going out to those involved in the Davao explosion, hoping you all keep safe! #PrayForDavao."
This was interpreted by many that his concern was meant for the Abu Sayyaf Group, which claimed responsibility for the explosion that killed 14 people and left more than 71 people wounded. While some people called him out for this, the young Marcos explained that he meant the victims involved in the tragedy.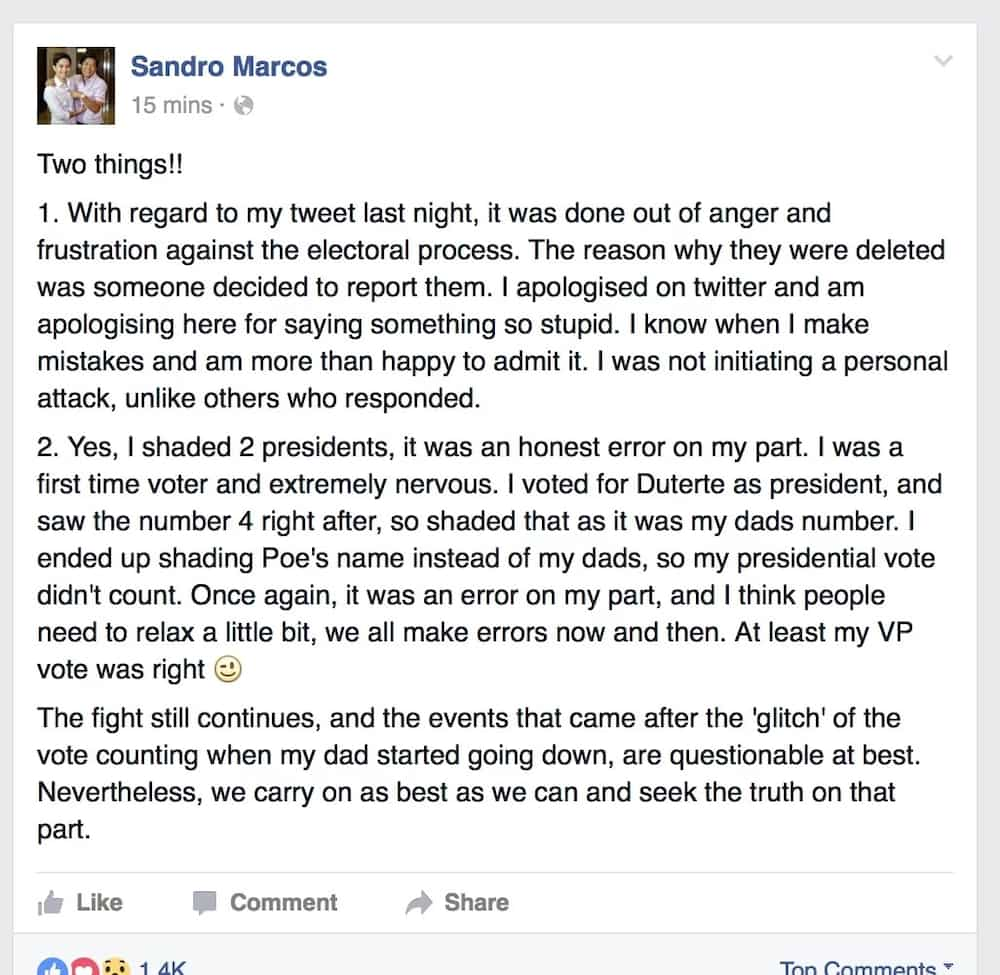 READ ALSO: Pinoy Celebrities send prayers to the people of Davao
Invalid vote
On May 9 Elections, Sandro Marcos shaded two presidential candidates making his vote invalid. Sandro was not ashamed of admitting that it was an honest mistake as he was nervous at that time and it was his first time to vote. He also added that his vice president vote was counted.
#DayaangMatuwid
On the night of the elections, Sandro Marcos asked why "the total votes for president are not the same total for vice president." He added a controversial hashtag #DayaangMatuwid, which implied that cheating perpetrated by the administration then or the Liberal Party.
Soon after Sandro's tweet, Aika Robredo, the daughter of LP vice presidential bet Leni Robredo that rival his father, tweeted a photo that said, "Walang #DayaangMatuwid. Ang mayroon lang ay #ProgresiBongMandaramBong." (There is no righteous cheating. There is only a progressive plunderer.)
READ ALSO: Sandro breaks silence about comparisons with Charice
Source: KAMI.com.gh