- A video of a man in Muntinlupa City who brought his mini swimming pool in the middle of a busy street has gone viral
- The video features the man in his swimming outfit who had his mini pool placed in a public area to show off his swimming skills
- The video which was uploaded on Facebook has been shared by netizens across social media who were entertained by what the man did
Filipinos are known for being creative. We always have a way of trying to make ordinary things extra-ordinary. We always go an extra mile to prove something.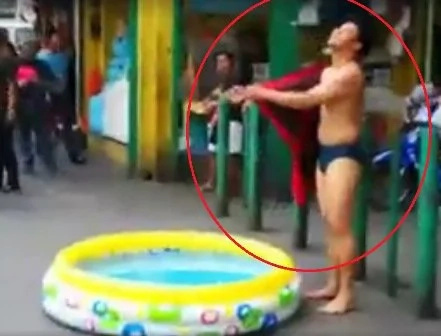 Just recently, a street sweeper made headlines when she went to work in high heels and wore colorful clothing which is quite uncommon for her job description.
In the past, we've seen videos of people trying to do certain things to get the attention of the public. Some made headlines while others became viral for wrong reasons.
READ ALSO: Pregnant woman disturbingly caught in the act of using shabu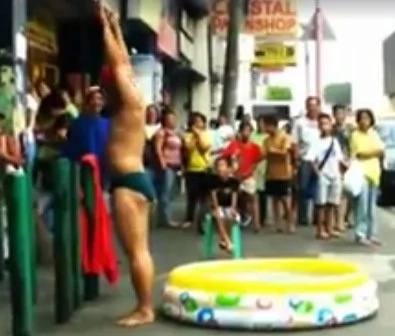 Sometimes, however, there are things that are too bizarre that will make us think if whether or not the person doing such things is normal.
While most of us enjoy the privacy of swimming in a place far from the eyes of the public, there are those who prefer having the rest of the world see what they've got.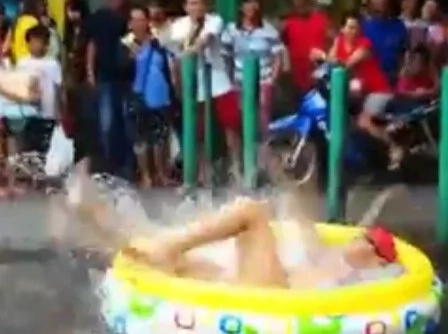 This guy's obsession in showing off what he's got has been taken to a whole new level.
READ ALSO: Heartbroken Imee Marcos begs Filipinos to finally forgive her father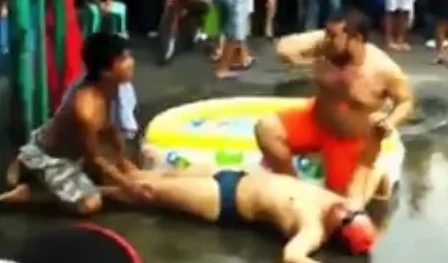 A video of a man in Muntinlupa City who brought his mini swimming pool in the middle of a busy street has gone viral.
The video features the man in his swimming outfit who had his mini pool placed in a public area to show off his swimming skills.
The video which was uploaded on Facebook has been shared by netizens across social media who were entertained by what the man did.
RELATED: Official Gazette earns overwhelming backlash on Marcos bias
Source: Kami.com.ph